Get Lexus auto repair without the Service Center markup.
I have learned a lot about good business practice from Lean Management which was created by Toyota Manufacturing. Toyota has such I high standard of quality which is why these vehicles hold their value, and why you will commonly find Toyota's with over 300,000 miles and still running strong. Toyota's are great cars to work on because the engineering is much more sensible than other makes and models. We love helping these vehicles to run into the triple digits and beyond. When you want the kind of Toyota & Lexus repairs that can help you surpass that same mileage milestone, bring your vehicle into
Steve's Imports
.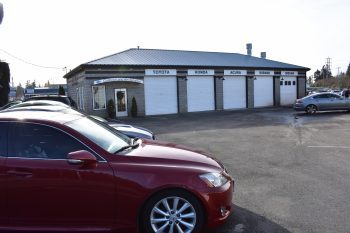 Toyotas are designed to save you money. When you get your Toytoa repairs at our repair shop, you'll save even more.
We use cutting edge technology for accurate and fast diagnostic services. That allows us to quickly pinpoint a problem and repair it using OEM or more affordable aftermarket parts.
Why do we love servicing Toyota and Lexus vehicles?
We have proudly watched Toyota Lexus vehicles take over the automotive market as one of the most sold brands in the country.
We love these cars so much.
Once my Dad (Steve of S.I.) was using his Mercedes SUV to help me load firewood into a trailer, it wasn't long before he was stuck in the mud and I had to pull him out with my Land Cruiser FJ80.
He asked me not to take pictures.
---
We specialize in all Lexus cars and SUV's including Lexus Hybrid vehicles.
---
Some specific Toyota/Lexus services we offer:
– Lexus diagnostics
– Lexus brake repairs
– Lexus fuel injection
– Lexus suspension repairs
– Lexus body repairs
– Lexus clutch repairs
– Lexus engine repairs
– Lexus timing belt replacement
– Lexus engine performance repairs
– Lexus mechanics
– Lexus service and maintenance schedules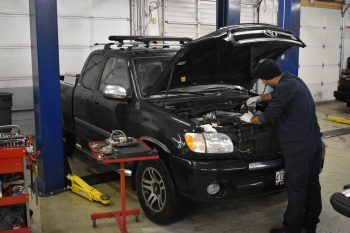 My first Toyota was a 1962 FJ40. I bought it to restore and use it as my daily driver. A few months into it I met my wife and it went up for sale. My Dad begged me not to sell it. However, I told him I needed the money for my wedding, and I happened to be sitting next to my fiance at the time so there was little negotiation. Cool thing was that I sold it to a man that had us perform restoration work on it so I got to play with it a little more.
Make us your independent Lexus and Toyota specialist in Portland.
If you have a good Toyota story, or need your story maintained, reach out to us. We do all major repairs and basic maintenance on Toyota and Lexus vehicles. We also perform repairs on Toyota and Lexus Hybrid vehicles such as Prius, Camry, Avalon, and Highlander. For Lexus we work on Hybrid models CTh, LXh, and ESh. We also perform all repairs and maintenance on Toyota Lexus 4 wheel and all wheel drive Trucks and SUV's including Toyota Highlander, 4runner, LandCruiser and Sequoia. And Lexus LX, NX, and RX350 and RX450 models.
Get the auto care you've been looking for. Call Steve's Imports at (503) 771-6701
---