Can your vehicle benefit from an engine rebuild?
As much as we would like them to, engines aren't designed to last forever. Sometimes engine problems can grind your vehicle to a halt. That leaves you with several options. You can buy a brand new engine (crate engines), you can buy a rebuilt engine, or you can have your engine rebuilt. Determining which option is right for you often boils down to two things: How much does it cost and it is the best use of your money? Our technicians at Steve's Imports are skilled at rebuilding engines. We won't recommend if we don't believe it's in your best interest though.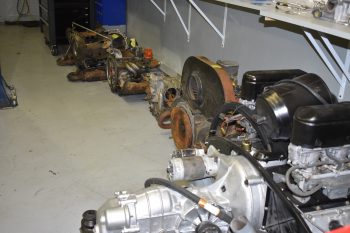 Is an engine rebuild right for me?
Our technicians will look at a few factors when making a determination.
How many miles does your engine have on it?
What condition is your engine in?
Will a rebuilt engine provide you with the best long-term investment?
What is an engine rebuild?
A rebuild is the closest thing you can get to a brand-new engine, without getting a brand new engine. In many cases it is a much better option when you factor in price and availability. It requires a complete disassembly of the engine, a thorough cleaning, and a replacement of any damaged parts as well as replacement of gaskets, seals, and other parts that wear over time. On most makes there are different rebuild options such as a top end rebuild which includes pulling the head but leaving everything below the head untouched.  An inframe rebuild is typically the process of leaving the engine in the vehicle, and removing the cylinder head and the oil pan to access the rod bearings. Often the crank assembly will stay in the engine block unless further assessment is made. A complete engine rebuild more commonly referred to as a complete engine overhaul, involves the process of completely removing the engine, crankshaft, rods, pistons, and so forth.
The biggest benefits of an engine rebuild involves the engine control unit. Your ECU is programmed to work with your original engine. When you completely replace the engine your ECU and electrical system may not communicate correctly with it and require replacement as well.
---
Get the most out of your vehicle performance.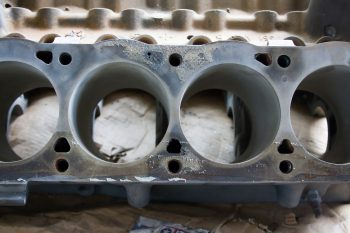 Modern engines don't require a tune-up like older engines do. Tune-ups are performed on an engine with a carburetor or distributor in order to maximize the oxygen to fuel ratio, or ignition timing. We can tune-up your engine if you drive a classic that still requires these to be technician adjusted. These days modern vehicles rely on the ECM to control these and other ratios. That doesn't mean we can't increase the performance of your vehicle though.
Get more from your car.
We offer a wide variety of leading performance parts. Installing aftermarket parts is the smartest way to permanently increase the performance of your vehicle.
Is aftermarket part installation right for you?
Depending on your budget and your focus, we can give you exactly what you want from your vehicle. Aftermarket parts can increase top-speed, torque, handling, and ride. Our ASE technicians speak with you at length to determine what you want from your vehicle. Performance increasing options include:
Big bore piston kits
Performance Cam
Stroker crankshaft
Performance Injectors
Exhaust kit installation
Air suspension
Air intake installation
High-performance brakes
Suspension and coilovers
Polyeurethane mounts
Charge pipe installation
Intercooler replacement or upgrade
Ignition system upgrades
Timing chain upgrades
Boosters
ECM programming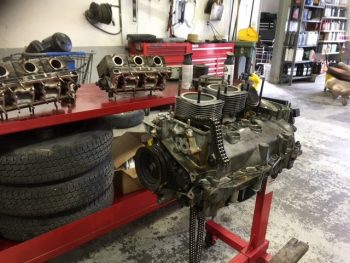 Contact us for performance enhancements and engine rebuilds in Portland!
Getting the most from your vehicle means choosing the right garage.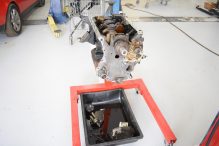 We've been in business for over 3 decades because we work for our customers. You are the most important bottom line. Our focus is on providing you with the best investment, working with your budget, and getting you the services you need. Call or contact us today.
---