Your local Acura Repair Shop
Call us now at ✆ (503) 771-6701 or complete our contact form for an estimate! ➔
Steve's Imports has been performing Acura service in Portland, Oregon since the vehicles were first introduced in 1986. Dating back to the early Integra, we have worked on the entire evolution of Acuras up to the line of high-performance luxury models that define the brand today.
We treat every Acura like it's our own. Our certified technicians help ensure your vehicle lasts for years beyond your expectations.
As the luxury line of Honda, Acura shares the same quality tag of dependability that Hondas promote, and it's quite common to see older models still running perfectly on the road today with over 200,000 miles.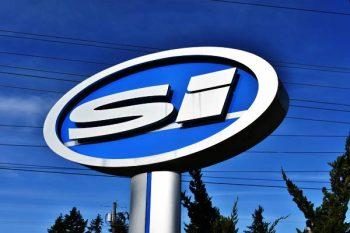 What is the most common Acura issue we fix?
Acuras are known for lengthy durability, although there is a common occurrence of early TL models experiencing broken engine mounts. While this is a rather inexpensive fix and not necessarily detrimental to the overall health of your vehicle, we can provide the maintenance on your vehicle to alleviate any potential concerns. The TL remains one of the most popular luxury sedans on the market. Along with the other current models of Acura in production, the entire line has proven itself well worth the luxury price tag. Steve's Imports is also confident and comfortable working on all of Acura's modern SUV lines from the RDX crossover to the new, larger MDXs.
Just some of the Acura issues we frequently fix include:
Excessive oil consumption
Engine vibration/noise at low acceleration
Rough gear shifts
Cold start rattling
Power steering hose replacements
Leaking transmission fluids
Suspension rattle/strut replacement
A/C compressor failure
If you love adventure and are taking your Acura MDX or RDX up to the mountains, stop on by (preferably before you head out) so we can ensure your car is 'Acura' worthy.
---
What makes Steve's Imports the best local Acura repair shop?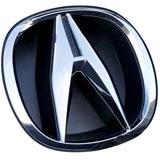 We've been repairing Acuras since the first Legend and Integra came to the U.S. in 1986.
Our technicians have years of experience repairing and modifying Acura and Honda vehicles.
Our repair shop is equipped with Acura specific equipment for almost all Acura models including the TSX, MDX, Integra, RL, TL, RDX, CL, CSX, EL, Legend, ZDX, Vigor, and NSX.
Contact us today for all your Acura servicing needs!
Whatever Acura you choose to move you safely through the ever-changing weather and road conditions that Portland has to offer, we guarantee we'll have your vehicle running at its optimum level of performance. You can feel confident leaving your Acura in our hands, and we take pride in knowing that your vehicle will handle just as great as it did the first day it rolled off the lot.
Call Steve's Imports at (503) 771-6701
Some specific services we offer:
– Engine diagnostics
– Brake repairs
– Fuel injection
– Suspension repairs
– Alignments
– Clutch repairs
– Engine repairs
– Timing belt replacement
– Engine performance repairs
– ASE certified mechanics
– Service and maintenance
---