Auto Repair Shop – Get all of your vehicle repair needs from the best local garage in Aloha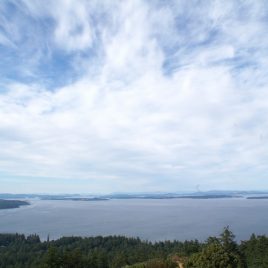 Auto Body Shop – Restore the look of your vehicle's body without sacrificing safety.
Our affordable and competitive pricing make us the smart choice for auto repair.
All of our work is warrantied and we only use high-grade parts and workmanship.
Get quality work from our ASE certified technicians and mechanics.
Your automobiles body protects you in the event of an accident. Restoring it is about more than looks. Our work is done to restore the strength of your vehicle as well. That means reinforcing your frame and structure when they are compromised after an accident. We do it the right way so you stay safe.
Auto Electrical Service – Don't let your electrical system keep you off the road.
We have the latest cutting-edge diagnostic equipment to quickly identify your problem.
Our techs check every possible area including wiring, fuses, starters, alternators, and more.
Electrical work is carefully tested after completion. We are finished until our work is tested and proven.
Electrical systems are complicated. Think of it like the circulatory system for your vehicle. An issue in one area can affect many others. That's why we only employ skilled and highly knowledgeable technicians. They know how these problems interlink and can quickly determine the source.
Auto Radiator Repair Service – Keep your vehicle cool with professional repairs and maintenance.
Our replacement radiator units are fully warrantied. We can install stock or high-performance cooling solutions.
A new radiator isn't always the answer. Our diagnostics catch other issues like temperature gauges and gasket wear.
We perform full radiator flushes to completely remove old and worn fluid that isn't performing correctly.
You depend on your radiator to remove heat and keep your engine cool. With our services, you'll get repairs and maintenance you can truly depend on. That means not having to worry about a system failure after the work is done. Our work is guaranteed so that you can drive with confidence.
Auto Restoration Service – Turning your car into the vehicle you always dreamed of.
We completely restore your vehicle from the headlights to the tailpipe.
Our specialty is classic vehicle restoration with an emphasis on foreign vehicles.
Get your air-cooled automobile looking like it just came off the showroom floor.
When you want to get your car restored, you want a complete restoration. We don't cut corners. Everything from the perfect color matched paint to the upholstery, bodywork, and hubcaps will be exactly what you're looking for. We identify every area of rust and repair it, even if it means cutting out the floor pans. Don't settle for a half-restored ride. Get it done right.
Auto Tune Up Service – The right tune-up for your ride.
We specialize in foreign vehicles and will have your baby running like a top.
Our mechanic's tuneup newer and classic cars. Carburators aren't required, but we'll make them purr.
Performance tune-ups are a great way to get the extra power you want without upgrading parts.
No matter what you drive, we can tune it to perfection. If you have a classic, you already know what a tuneup entails. For those who don't…it's not what you're used to. We do the work a computer-controlled engine cannot. That means carefully adjusting the carbs and ensuring you don't run too rich or lean but just right.
Aloha, Oregon is a census-designated community just outside of Portland. With a bustling population of over 50,000, it operates as a satellite town with many residents working in nearby major metropolitan areas. One of the area's most iconic attractions is Harvey the Giant Rabbit.
Locals frequently enjoy the amenities at the large Chantal Village Park, as it's run through by Beaverton Creek and offers trails and recreation areas. Local areas of employment include Intel's ALoha Campus.