Auto Repair Shop – Your complete source for foreign auto repairs in Dunthorpe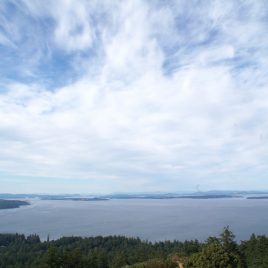 Auto Electrical Service
We use the latest equipment for a thorough and accurate electrical system diagnosis.
Our technicians will inspect wiring and understand electrical paths throughout your vehicle.
Diagnositcs allow us to quickly rule out and narrow down potential problems.
Your vehicle relies on your electrical system to work properly. Diagnostics aren't a simple DIY job. Depending on where a problem is occurring it could be an easy swap like a bad fuse or malfunctioning alternator. Issues may be more in-depth like corroded wires. We determine your problem and fix it correctly so you can drive safely.
Auto Radiator Repair Service
We offer complete auto radiator replacements with similar or performance parts.
New radiator materials can offer greater heat dissipation and cooling.
Afterwards we'll flush your radiator and refill it to clear out any old fluids.
We've all watched the temperature gauge creep up with our heart rates. Overheating is frequently due to a malfunctioning radiator. Cracks, worn seals, failing temperature gauges, and more can all lead to overheating. We can repair or replace your radiator including machine flushes that completely remove worn fluids.
Auto Tune Up Service
Get your foreign car tuned up the way it should be for the perfect oxygen/fuel ratio.
We adjust your carburetor and idle as well as replacing spark or glow plugs, and more.
Our mechanics can tune up your vehicle to improve vehicle performance.
Tune-ups aren't what they used to be. Modern vehicles are controlled by ECM's that manage everything you used to be responsible for. Classic cars still need real tune-ups and that's what we provide. Our mechanics have been working on older vehicles for decades, we'll make sure you run right. Not too lean, and not too rich.
Dunthorpe, Oregon is a community that was built with luxury in mind. From its very inception in 1916, residents had to meet strict requirements before living there. That makes William M. Ladd one of the first versions of a homeowners association. Even regular people can visit staples of the area like the gorgeous Elk Rock Garden at the Bishop's Close.
This gorgeous sprawling garden covers over 6-acres and includes a wide variety of plant species. Find out what other things you can do in Dunthorpe, Oregon and don't let the price tag of the homes throw you off too much.