Our repairs keep your Lexus on the road.
Many drivers don't even realize it, but Lexus is the luxury division of Toyota. When you choose to drive a Lexus, not only are you getting cutting edge performance with all the amenities, you're getting the extreme reliability Toyota is known for. At Steve's Imports, we service every Lexus make and model. As one of the most reliable vehicles on the road, we still see a 1989 Lexus LS roll in for regular maintenance. We keep it running like a top, and we'll do the same for yours.
Keep your Lexus in just off the line condition with service from our certified technicians.
We can diagnose and repair any problem with your Lexus while providing maintenance to prevent future issues.
What makes a Lexus so reliable?
As the luxury division of Toyota, Lexus delivers the same legendary reliability with an even greater attention to detail. Parts are carefully machined to even stricter tolerances, and performance is a much greater factor. 25-year-old Lexus vehicles are still running strong today. These cars offer premium features that provide lasting value no matter what year your vehicle was produced.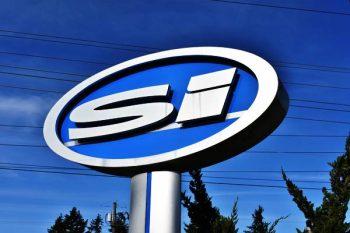 What are the most common Lexus problems we repair?
Although Lexus is typically in the top 5 list of most reliable brands, there isn't a single manufacturer that can build a 100% problem-free vehicle. Some common problems include melting dashboards in the 2007 IS 250 and main crank case oil leaks in the 2001 RX 300. With regular vehicle maintenance, you can limit the likelihood of these problems affecting your vehicle. At Steve's Imports, we work on every Lexus model a Portland driver might own from sporty SUV's like the NX to the latest GX, CT, and ES models.
Just some of the Lexus issues we often fix include:
Excessive engine noise
Window regulator motor failure
Rough gear shifts
Melting door panels
Power steering failure
Digital dashboard shorts
Premature tire wear
Dashboard cracking
If you're planning an extended trip in your Lexus, call us now and schedule a quick maintenance check. We can make sure your vehicle is ready for a long trip so you don't have to worry about any unexpected issues on the road.
---
What makes Steve's Imports your first choice for a local Lexus repair shop in Portland?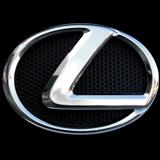 We have over 30 years of experience repairing and maintaining Lexus vehicles in Portland, Oregon.
Our certified technicians use cutting edge diagnostics tools and years of training to quickly repair any problem.
With open scheduling and affordable pricing, our Lexus repair beats out your local dealership every single time.
Contact us now for Lexus services today.
We know why you chose a Lexus. You want a performance vehicle that you can actually rely on. That's what we value in a car too. That's why we provide cost-effective repairs with a focus on preventative maintenance services. Just like you depend on your Lexus, you can always depend on us. So call us today and see the difference local experience makes.
---