Call us now at ✆ (503) 771-6701 or complete our contact form for an estimate! ➔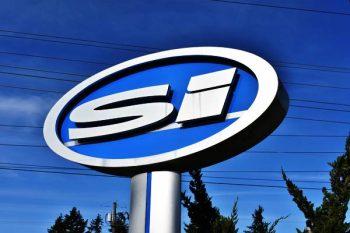 Is it time to have your water pump replaced?
Your water pump is the heart that keeps your coolant system beating. When it doesn't work correctly your engine can and will overheat. Though an overheating engine isn't always caused by a failing water pump, it's a very common culprit. That's why we perform a complete diagnosis before we replace your water pump. You should never have to pay for something that doesn't need fixing. At Steve's Imports we'll make sure you don't. If you encounter any of the signs of a failing water pump, schedule an appointment today.
What are the symptoms of a failing water pump?
You have a coolant leak. There are a lot of gaskets inside of your coolant system. These wear out over time. If you've found fluid under your vehicle and it's coming from the center of the engine, you may have a leaking water pump. This can be repaired if you bring your car in soon enough.
Your engine is overheating. This is the most obvious sign of a failing water pump. Though it can be caused by failed thermostats, water pump failures are more common. An overheated engine can crack cylinder heads, warp a head gasket, and more. A swift replacement is worth it and can save your engine.
Your water pump is whining. Though any belt can cause a whining sound, loose bearings in your water pump assembly can whine as well. If the noise increases as you accelerate you'll want to have it inspected immediately. This may indicate a complete or nearly complete water pump failure.
Your radiator is steaming. If you ever see steam coming from the hood, pull over. You do not want to drive your car if it is overheating. The best thing you can do is give us a call. We'll help you arrange a tow to our shop for radiator and auto repair service in Portland.
How do our mechanics replace your water pump?
Every water pump replacement starts with diagnostics and an inspection.
---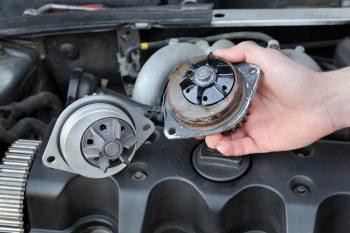 First, we'll pressure test your cooling system in order to find any leaks.
After that, we'll thoroughly inspect the water pump and cooling system to determine its condition.
If the water pump needs to be replaced, we will replace it using a leading OEM or OEM spec part.
Then we fill the system with brand new coolant.
We advise replacing the thermostat at the same time.
We'll put on a new radiator cap and test drive the vehicle.
After a post-drive inspection, you're good to go.
Contact us to replace your water pump today!
We offer a whole host of cooling system services. Whether it's the water pump, the radiator, or you just need a flush, we get the job done. With over 20 years of service the Portland area, we're known for our great prices, excellent service, and love of foreign automobiles. You know how great a foreign car is. Designed for reliability and power, we'll help yours run its best as long as you own it. Call us to schedule an appointment today.
---