Is it time to have your transmission repaired?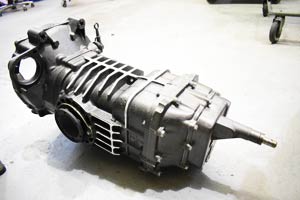 Your transmission should never be ignored. Rebuilding or replacing a transmission is much more costly than a solid maintenance routine. Even with great maintenance, you can still run into issues, though. Auto Repairs aren't always avoidable, and when you need transmission repair in Portland the best shop for the job is Steve's Imports. We take the right steps to fully diagnose your transmission, and will always repair it if possible. First, you need to know if you have an issue worth worrying over.
What are the most common transmission problems and symptoms?
The smell of burning toast may mean your transmission fluid needs changing. The next step is to check the color of your transmission fluid. Most ATF is red in color. Manuals may even use motor oil. Check fluid levels, the color of the fluid, and its smell. If you're low or it looks or smells burnt, then the fluid is likely overheating along with its protective abilities.
A poor response time or harsh shifting may be fluid or parts related. These symptoms can be caused by poor transmission fluid, fluid loss, or part failure. Most automatic vehicles rely on solenoids to tell them when to shift. When these solenoids go bad they can affect specific gears. If the problem occurs at a specific gear range or speed, it can narrow the list of suspects.
Grinding or clunking noises vary from automatics to manuals. Manual drivers are more likely to experience clutch related problems like a worn plate. Grinding or noisy transmission may also indicate a bad synchronizer in a manual. Automatic drivers are more likely facing contaminated or low fluid, or worse, a cracked or chipped gear.
Get transmission repair in Portland without the pressure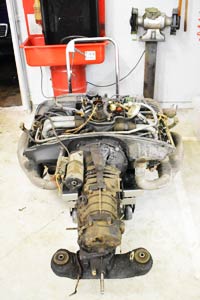 As a family-owned and operated business for more than three decades, we've grown because our customers rely on us. They know that when their transmission shows signs of damage they'll get an honest diagnosis without the sales speech. At Steve's Imports we do right by you. That means:
Our transmission repair services are upfront and honest. Estimates are based on previous work, accurate part costs, and diagnostic assessments. We handle every step with care in order to be as accurate as possible, and we break-down labor and parts into an easy to understand whole.
We never forget who we work for. You're more than a customer, you're our employer. If a rebuild doesn't make sense because the vehicle isn't worth the cost, or we can't source a transmission that fits your current budget, we let you know. When you've got all the information you can make an informed decision, and we make it easy to do so.
You'll never get pressured to act now. Not every issue is major, and some are simple fixes. We want to keep you on the road and out of the shop. That means helping you prioritize repair work, even if it means it isn't performed now. It's the honest way to run a business, and we believe the honest way is the best way.
Are you choosing a transmission repair shop that warranties their work?
We stand behind the work we do. Our transmission repairs are warrantied for 2 years or 24,000 miles.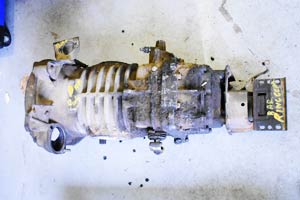 Contact us today for transmission diagnostics and repairs!
When you need transmission repair in Portland from a professional car mechanic, you want to know you're making the right choice. We always explain our process, diagnostic results, and recommendations in full. Pricing is up-front and we'll never pressure you to act. Choose better transmission repairs from the shop that cares. Call or contact us today.
---