Are you looking for a car mechanic in Portland?
There are several options when you need a car mechanic. You can take your vehicle to that friend who says he's "good with cars," and risk a botched repair job without any recourse. You can take your vehicle to a dealership and pay nearly double for every service they offer. Or you can bring your vehicle into Steve's Imports for affordable, guaranteed work from one of Portland's best car mechanics.
Is your car mechanic ASE Certified?
The National Institute for Automotive Service Excellence is America's leading training program for car mechanics. Our technicians are certified. Is your local car mechanic?
What do we look for in our auto mechanics?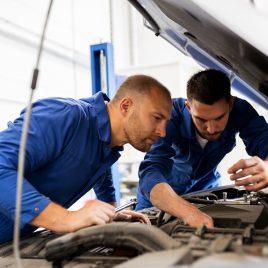 Experience, skill, and training. We hire mechanics with specific vehicle training. As import specialists, our mechanics have to know their way around a BMW as easily as a Honda. We test their skills pre-hiring and provide continual ongoing training. That's what allows us to work with classic air-cooled cars like a 1969 Porsche 911 all the way up to the latest Toyota Camry.
Honesty and personality. Steve's Imports was built on the legacy of my father. He always shared his knowledge and wanted his customers to better know their vehicles. We look for that in our mechanics. That's why you can expect a full explanation of diagnostic services, auto repairs, and maintenance procedures. We don't just fix your car, our job is to help you keep it out of the shop.
A passion for learning. Ongoing training is a must. We work with such a large range of vehicles, we want mechanics who always want to improve. Our older mechanics always share their knowledge, and vice-versa. With vehicles increasingly dependent on computers, and designed to be difficult for an owner to work on, having a diverse staff of mechanics and technicians elevates our work on every car that comes in.
What else can you expect from our mechanics?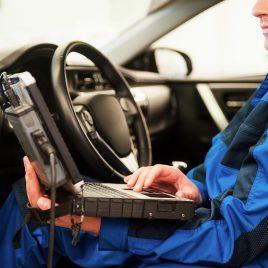 Dependable diagnostics: Our vehicle service center is outfitted with the latest diagnostic tools. We train all of our mechanics in the use of new models as we put them into the rotation. This allows our mechanics to quickly diagnose issues that go above and beyond your check engine light. We verify readings and independently inspect trouble areas. Pinpointing the problem is the first step for faster, smarter, and better vehicle repair work.
Long-lasting parts: We don't use poorly reviewed parts. If an OEM part is best, we'll recommend it. If an aftermarket part is available that we know delivers the same performance and quality standards of the original, we'll leave the choice up to you. Not all parts manufacturers are created equally. Keeping your car on the road means choosing a Portland car mechanic that uses the best available. It's what we do, because it's the right thing to do.
Contact us today!
We frequently offer same day scheduling. Just give us a call. Our appointment setter will get you in as soon as possible under the care of the best mechanic for your vehicle. Better auto service starts from the ground up. We invest in our mechanics, so they can serve you better.
---