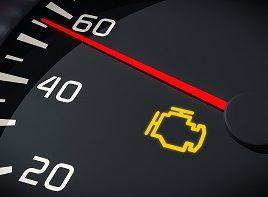 Do you need a check engine light diagnosis in Portland?
What would make a check engine light go on? That's the first question most drivers ask when it illuminates. ECM's (Electronic/Engine Control Modules) were introduced in the late 70's and made a standard by the mid-80's. These computer chips control and monitor your engine, transmission, exhaust, and many other areas. Sensors throughout your vehicle report their data to the ECM and it adjusts it accordingly. When that data goes outside of the set parameter, your check engine light goes on. At Steve's Imports we have the latest diagnostic equipment, and won't just check the code. We'll positively diagnose the problem.
Get more than an OBD-II Scan.
We don't just scan the code. That only tells you what the ECM thinks is wrong. This isn't 100% accurate and you should always have a mechanic diagnose the results before making repairs.
What your local auto part store scan won't tell you.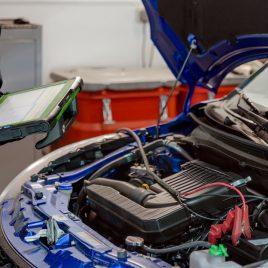 If the problem is persistent or a one-off. Codes are stored when sensor data is outside of the specified parameter. That doesn't mean you have a problem, though. This can occur as a one-off during certain conditions. You're speeding and need to brake quickly, or driving slowly and slam on the gas. This can cause a massive spike for something like an oxygen sensor, and that change can cause a temporary change that sets off your light. Without a proper inspection, you risk wasting time replacing a part that is still in fine condition. Sometimes nothing but an ECM code reset is required.
Whether or not other areas are affected. The systems in your vehicle are all connected and affect one another. An issue in one can cause problems in another that might not present until further down the line. You don't want to leave a weakened link in a chain because it can weaken those that follow it. Our mechanics know how parts work together, and will also inspect the downline in order to make sure you aren't looking at another issue in the near future.
Additional diagnostic information. Our shop has manufacturer specific diagnostic equipment on-hand. We use it to test multiple aspects of your vehicle performance all at once. If an OBD scan in Portland is a single sentence, then our diagnostic procedures are a full report. We also take a hands-on approach to diagnostics. Visual inspections and auditory cues can provide a wealth of information. A scanner cannot interpret this data, but our mechanics can.
What are the most common reasons for a check engine light?
Your gas cap is loose.
An oxygen sensor is malfunctioning.
The EGR valve isn't working.
Your catalytic converter is bad.
Spark plugs need changing.
A cylinder has misfired.
MAF sensor or circuit isn't working.
Spark plug wires need replacing.
A vacuum leak in the engine.
Car is running too lean/rich.
Contact us to have your check engine light diagnosed in Portland today!
Don't blindly trust a scan at your neighborhood auto parts store. You'll only get a fraction of the information you need to make an informed decision. Let our experts analyze your check engine light the way it should be done, so you can get the auto repair work you need. Call us today!
---