Is it Time to Service Your Honda?
How many people have told you that "Honda is the most reliable car on the road," or "I never have to maintain my Honda, it won't break"? Well, there is some truth to that.
Even though the Honda Civic, Accord, CRV and other early models drove and handled like a cheaper-made vehicle, their engineering proved to be of lasting quality. That's why we provide maintenance services for so many high-mile Hondas at Steve's Imports.
The best way to make sure your Honda keeps running strong is with regular servicing.
We can diagnose and repair any problem with your Honda while providing maintenance to prevent future issues.
---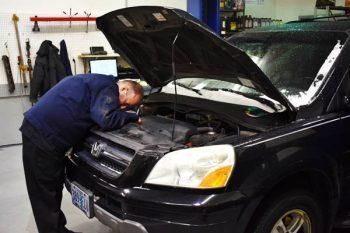 What Makes a Honda so Reliable?
Honda has an incredible history as one of the world's most prevalent vehicle makes.
While consistently focusing on longevity as well as performance, Honda now has more top-selling models than we can name in one sitting!
Even former Honda owners eventually come back to the brand due to its built-to-last reputation.
---
What are the most common Honda problems we repair?
Hondas, like every mass-produced product, have occurrences of pattern failure. The Civic, Accord, and Odyssey have transmission issues that can cause lurching or slow shifting in certain models, and yes there is a fix for this.
Excessive oil consumption is one of the more recent complaints found in V6 engines in the 2008-2012 Accord, the 2003-2013 Odyssey, the 2009-2013 Pilot, the 2010-2011 Accord, and the 2012 Crosstour.
Most of our Honda-specific calls are usually in response to rough running or a check engine light which can prevent a car from passing DEQ.  Don't let this stress you out! It's usually an easy repair.
---
Other Honda issues we fix include:
Bad or failing starter relay
Transmission failures
Excessive engine/steering wheel vibrations
TPMS warning light is on
Tires are wearing prematurely/wheel balancing
Soft braking concerns
Excess consumption of oil
Check engine light is illuminated
Emissions problems
Oil changes and high-mileage servicing
---
If you are an adventure-seeker looking to take your Element or Pilot into the mountains, swing by before venturing out (preferably before you head out) so we can make sure it is 'Honda worthy.'
---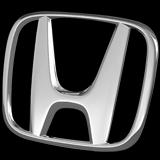 What Makes Steve's Imports the Best Honda Repair Shop in Portland?
Steve's Imports has been performing Honda service in Portland Oregon for thirty years.
Our certified technicians are experienced in Honda repair including Honda Hybrid vehicles.
Our auto repair shop is equipped with Honda specific equipment for almost all models including Accord, Civic, CR-V, Fit, Odyssey, Pilot, Passport, Element, Prelude, and Ridgeline.
---
Contact us now for professional Honda service
We understand that Honda owners drive the Honda brand because they value efficiency and dependability. We value the same thing. This is why we perform affordable repairs and service while keeping you up to date on your vehicles needs.
---
Directions from Downtown Portland to our shop in Southeast:


---