PRE-PURCHASE INSPECTIONS BY STEVE'S IMPORTS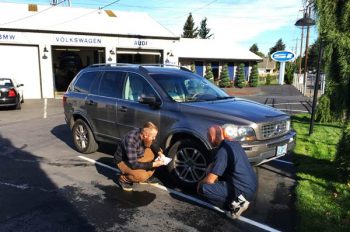 For the greater Portland and Vancouver areas!
At Steve's Imports we can perform a pre-purchase inspection on your prospective purchase. With our experienced certified technicians and our collision repair experts we find many needs that without the inspection may go unnoticed.
Avoid Lemons – Have your vehicle inspected!
Every year millions nationwide purchase used cars that cause unexpected expenses. Many times the car is not even dependable enough to drive. Often the car has had severe body damage that looks good from a distance but is unsafe to drive. Unfortunately we have seen and heard of too many horror stories. This can be avoided! More reasons to have your vehicle inspected: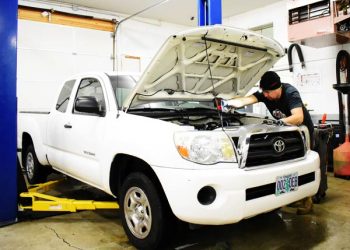 We save you all the "runaround" – Most of the time the seller will deliver the car to us, we do the inspection, give the buyer (you) the report, then you decide if it's worth purchasing.
Excellent for Internet "out of town buyers" – We act as a third party on the buyers behalf. This saves the out of town buyer much time and expense.
We also take photos of the flaws and email them to you.
This is also a very good bargaining tool. We almost always find something wrong with a used car. Usually the seller will help pay for the repair costs by lowering the selling price of the car!
Pre-Purchase Inspection Check List
– Compression check
– Struts and shocks
– Leak Down (% of leakage)
– Steering gear, pumps, etc.
– Exhaust emissions and/or smoke
– Brakes, rotors and drums
– Belts and hoses
– Brake hydraulics
– Engine sound, overall running
– Wheel bearings
– Motor mounts
– Charging / Starting systems
– Clutch operation
– Lights, gauges
– Transmission
– Battery
– Differential
– Body damage
– Drive axles / Drive lines
– Tire wear & alignment
***Call for Pricing
Give us a call and we'll make the arrangements (503) 771-6701
---