What can a local brake shop do for you?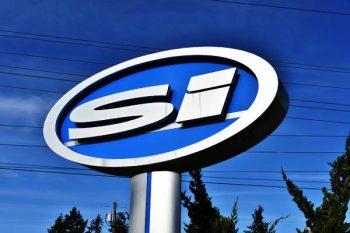 Your brakes are your lifeline. They can mean the difference between a quick stop and a trip to the emergency room. Maintaining them is crucial, but when do you have to have components replaced, and when are you okay to keep driving? That's the purpose of a brake inspection. When you bring your vehicle into Steve's Imports for brake servicing it's the first place our mechanics start. If you aren't sure whether or not you need brake repair service, these tips can help.
When do your brake pads need replacing?
When your brake pad has worn below a quarter of an inch. You can measure this at home with a ruler.
If you hear a metallic screech or squeal. This is a built in indicator that your pads need replacing.
You hear metal on metal. This means your pads are entirely worn away. Replace them immediately.
Do you need to replace your rotors too?
Depending on the condition of your rotors, resurfacing may be an option. This is performed in-shop and can be cheaper than getting new rotors. Whether or not this is an option depends on entirely on your rotors. Cheaper options may not have enough material for resurfacing. In this case, we'll advise replacement.
Is it time for a brake fluid flush?
There are three primary things you want to look for.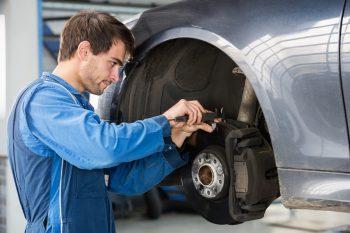 If your brake fluid is the color of rust, you might have moisture entering the brake line. This requires a flush.
Brake fluid that smells like it's been burning or is black can indicate a serious braking issue.
Unexpectedly low levels of brake fluid indicate a leak in the line. An inspection can identify where it's coming from.
Contaminated brake fluid can actually rust components throughout your entire braking system. That's why our mechanics check fluid color and quality anytime you bring your vehicle in for an inspection. Your brakes are your first line of protection against other drivers on the road. If you can't stop properly you can't drive defensively.
Schedule a brake inspection today.
We provide leading brake services for your foreign vehicles. When you bring your vehicle into our shop you can expect the best. We only use components that meet or exceed OEM standards. Brake pad options include ceramic, semi-metallic, and organic brake pads. Our brake shop is equipped to upgrade your vehicle with performance brakes whether you need pads or drums. Don't let your brakes negatively impact your safety.
Call us today to schedule a brake inspection.
---
Contact our brake shop today!
We've got time for you. Call us now to schedule an appointment. We can inspect and repair your complete brake system all in the same visit! Our shop has been providing the best local brake and auto repair for Portland residents for more than 20 years. We're in the business of keeping you safe on the road. Call us today.
---