Are you looking for an exceptional Fiat repair shop in Portland?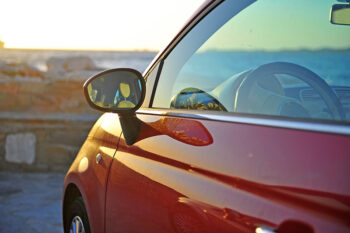 Over 50 years ago, a beautiful Italian was born. The Fiat 500. Reintroduced into the market 6 years ago, the Fiat 500 is as admirable as ever.
Catering to the desires of the urban driver, and those looking for a more economic driving experience, Fiat has brought several options to the US thus competing with the ever so popular European manufacturer, Mini Cooper.
Fiat is now heavily impacting the market with 4 different models including the 500, 500X, 500e, 500L, and the 124 Spider. Fiat is an iconic brand which produced its first vehicle in 1899, and in 2007 switched to Fiat Chrysler Automobiles.
At Steve's Imports we love these vehicles, already having a love for the early Mini Cooper, and VW Beetle. Fiats fit right in and are a great economical, high-performing ride. Bring your Fiat in for service today.
Fiats are precision designed vehicles. That doesn't mean a dealership is your best option for repairs and maintenance, though.
Our ASE technicians and service record spanning 3 decades guarantees you'll get dealership equivalent Fiat repairs and maintenance. Best of all? We don't charge dealership rates for our work.
What are the most common repairs we perform on Fiats?
Bad pressure plates
Turbo compressor failure
Premature ball joint wear
Electrical system issues
What can our ASE Certified Fiat Mechanics do for you?
---
Provide affordable auto repairs using OEM grade Fiat parts or aftermarket parts that meet or exceed OEM specifications.
Diagnose any issues you may be having using experience, knowledge, and cutting edge Fiat diagnostic equipment.
Work within your budget to categorize repair needs so you can focus on the areas that matter most.
---
The best way to prevent issues with your Fiat is with preventative maintenance.
We provide complete maintenance and servicing for your Fiat. Our technicians will always go above and beyond. Even when performing something as straightforward as an oil change, we stay alert and engaged with your vehicle.
We'll inspect additional areas of your Fiat that are known to be problematic. Catching a problem beforehand is the very best way to reduce repair costs associated with your vehicle.
Maintenance services include:
Oil changes
Air filter replacement
Fuel filter replacement
Tire pressure checks
Tire balancing
Wheel alignment
Coolant flush
Belt changes
Contact us for Fiat repairs in Portland today.
If you need Fiat repairs you shouldn't have to wait. We can likely get you in for a same-day appointment. All it takes is a phone call. Get help from the technicians who know your vehicle best. Call or contact us today.
---
Driving directions from Portland city center to our Eastside shop:
---