Your source for Air-cooled Auto Repair in Portland
Aircooled VW's and Porsches are the foundations of our company. Steve has been fixing old Aircooled engines since before he opened Steve's Imports in 1976! Keep in mind that VW and Porsche would still be making air-cooled cars for several more years to come! Yes, that goes to show how old Steve is, which I like to bring up being that I am his son telling this story.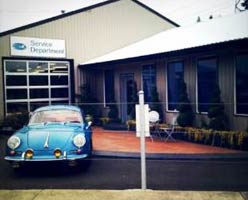 We are not just a mechanical repair shop. We will rebuild your classic Porsche or VW from the ground up.
We repair and service every year, make, and model of air-cooled Porsche and Volkswagon.
How did we get started repairing air-cooled vehicles?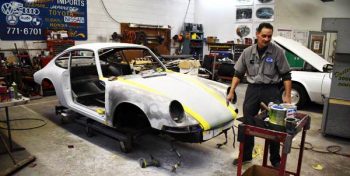 I remember when my Dad and I started looking for my first car. I was only 14 but we figured we would start looking early since we knew we were looking for a V-dub and we would probably want a year to restore whatever we found. So one day our family was piled in our Vanagon headed to Lincoln City for the weekend and my dad says "Look, a 65!". He pulls over, knocks on the door of the house behind the bug, and buys the car for $600. Mind you it was straight and had never been wrecked. And so that was the story of my first VW. I beat it up during high school, especially since I drove around 5 big dudes from my basketball team, but I restored it again a few years later. Since then my little brother Tommy had also restored his first car with my Dad—a 63 bug. They built his into a 2100cc which mine was a 1641cc, however, mine would still smoke his.
Whatever Air-cooled Volkswagon you drive, we can repair and service it.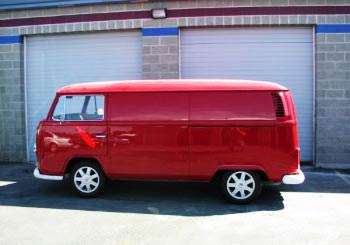 Growing up my dad has owned just about every air-cooled VW known to the US including the Karmann Ghia, 21 and 23 window Bus, Type 181 or commonly known as the Thing, Square, Fast and Notch Backs, and of course many many more Bugs and Buses. I have found some pictures when I was a kid next to his Porsche 356A and also his 911 Targa. As a mechanic that worked on these cars daily as well as drove them as daily drivers, a strong knowledge base was developed by my dad, my brother, and myself. The business has expanded with the addition of qualified early model VW techs including my brother in law Chuck (former owner of Chucks Volks Werks).
Just some of the VW repairs perform include:
Complete over hauls on Type 1, Type 2, Type 4 engines.
Factory spec rebuilds even on early 40hp motors and earlier
Custom big bore motors for your Drag Bug, your Sandrail, and Porsche
Bus, Ghia, Beetle, 356, 911, 912, and 914 floor pans
Suspension repair, custom and factory on all aircoold VW & Porsche
Transmission rebuilds on Bugs, Buses, Ghias, Type 3's and Vanagons. Auto and Manual
Transmission rebuilds on 356, 911, 912 and 914 Porche
Custom fab work, shaving fenders, plugging bay windows, louvers and much more.
Electrical diagnosis and re-wiring on VW T1 and T2, and Porsche 911 & 356 cars
And pretty much everything else you have the budget for.
We know where to find you matching number parts on those hard to find wheels and who's hoarding an OE engine lid grille. And those poor old carbs that have been leaking gas for years and causing that rough idle that no one can seem to fix? We can. Just call or contact us today for the air-cooled vehicle repairs you need and we can get you right in.
---