Why make us your new local import vehicle repair shop?
A lot of drivers just take their car into a nearby shop, whether or not that shop is the best choice. You'd take an extra 15 minutes for your favorite grocery store, antique retailer, or lumberyard, right? What're an extra 15 minutes when it comes to the care of your car? Oregon City has a lot of options, but so many of its drivers only trust their car with Steve's Imports. They know the quality our Auto Repair Shop provides, and it all starts with our mechanics.
Foreign cars are our life. We put our whole selves into every job.
It's this passion that's kept us in business for more than 30 years. It only takes a single visit to create a customer for life. It's how we've made our reputation as an industry leader.
All of our best stories, many of our fondest early memorioes, they all include foreign autos in one capacity or another. Steve's Imports was built from the ground up by my father. Between us we've worked on, owned, and driven imported vehicles from makers that include Subaru, Mercedes, Toyota, Mini Cooper, Audi, Porsche, and the maker of my first car, Volkswagen.
---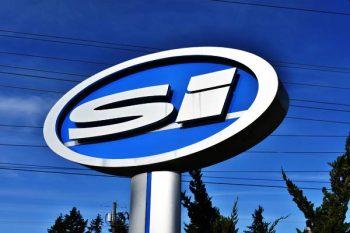 Our mechanics and service technicians are carefully vetted. We look for the same things other shops do; technical experience, specific manufacturer knowledge, hands-on skill. That's not the heart of our business, though. We want employees that are passionate about what they do. When oil runs in a mechanics veins, you can tell. It shows in the work they do, and the pride they have in that work. That's the quality we have to have, and it's what makes our auto repair services worth the drive from Oregon City.
What makes our auto shop different?
There are two types of auto shops.
The first kind of shop can't wait for your car to break. They bill your insurance for as much as possible and make every problem sound catastrophic. They are typically national chains, and the person telling you what's wrong isn't even the one who worked on it. They are always ready to replace a part that's even slightly worn.
That isn't who we are.
We're the second kind of shop. We don't want your car to break down. Every service we offer includes maintenance aspects. When we can save you money we do, and we're always honest about how worn your parts are. Not everything needs replacing. A car can be doing just fine when it comes into our shop. When we find an issue we'll tell you what it is, accurately describes the condition, and let you know how long you have before you need repairs. We want your car to last as long as you drive it. That's always what we work towards.
What can we provide your car with?
That's a question with a long answer. We are an independent auto shop. The only person we answer to is you. Whether you want basic maintenance, repairs, or mods, we do it all. Our all goes into every vehicle, so whether it's a race or a cross-country trip, you'll get the correct services for you. Just some of these include: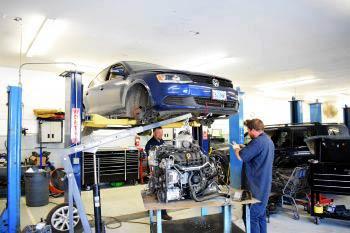 Actual tune-ups for vintage vehicles and car maintenance.
Repair and replacement work from the headlight to the tail pipe.
Expert engine modification and rebuilding.
Vehicle restoration for rusted shells to near-pristine barnyard buys.
We keep Oregon City driving. Call us now.
We put our all into every vehicle, every day. Our whole team runs on engine oil and a love of foreign auto repair. It's why our customers continue coming back, even if it takes a little longer to get here. Every Oregon City driver who visits our shop can expect the highest level of service every time. I'd like to invite you to stop in, too. Your car deserves the areas leading foreign car mechanic. That's Steve's Imports, so call, schedule online, or just stop in—we'll be here.
---