Why choose us when you need import vehicle repair?
Proximity matters, but when the service is beyond expectation, a little extra travel time doesn't mean much. It's that service that makes our company the number-one choice for auto repair for so many Gresham drivers. They know when they bring their car in, they'll get better service. It all starts with the car mechanics at Steve's Imports.
We live to work on cars, and we invest ourselves in every vehicle, from transmission repair to check engine light resolutions.
That passion is what's fueled more than 30 years in the same location. We work smarter and harder for our customers, which is why we value customer satisfaction. It's why we're an industry name in
foreign car repair
. We do all kinds of different car models, from Honda repair to Audi repair.
The stories we tell our families, our best memories, they all involve foreign automobiles. My father started Steve's Imports, and between us, we've driven, owned, and repaired imported vehicles from every major manufacturer, including Mercedes, Porsche, Toyota, Subaru, Mini Cooper, Audi, and my favorite, Volkswagen.
---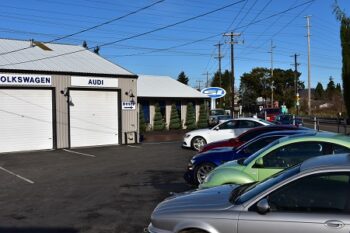 We carefully screen our car mechanics and service technicians. Of course, we look for knowledge and value hands-on experience. But we also look for drive and passion. Skilled technicians who enjoy what they do and take pride in their work will always go the extra distance for their customers. We know imported vehicles like the back of our hands. When your car comes into the shop, it gets treated like it is our own. That's a service worth driving for.
What makes our honest auto repair shop different?
There are two kinds of auto repair shops:
The first kind of shop? They fix problems, but they don't do much to prevent them.

Their money is in your problems. Whether an issue is because of wear and tear, lack of maintenance services, or hard driving, they want your business. Selling you what's wrong is second nature, and you'll walk away feeling like you're driving a time bomb.
That isn't us.
We're the second kind of repair shop.

We never forget that you're the heart of our business.

We understand that doing what's right for the customer is what keeps a business in operation decade after decade. We never sell you services you don't need, and we integrate inspections into everything we do through a

car diagnostic

. The most affordable option is always preventative auto maintenance, so we always stay on top of any vehicle's symptoms. If something is minor and doesn't need immediate repairs, we tell you. We'll let you know what to watch for and when you'll want to have the problem repaired in full.
What can our car mechanic do for you and your car?
That's a question we always look forward to answering. We are an independent and reputable auto repair shop. We don't answer to corporate executives, shareholders, or bosses who only care about what goes into the register. I own our shop. The only person I answer to? You. That's why our focus is always on long-term vehicle care. Just some services we offer include: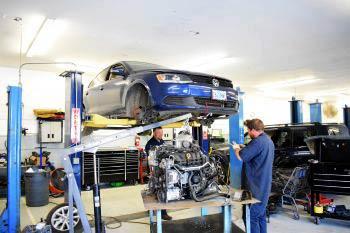 Scheduled tune-ups and

vehicle inspection

.

Solve your check engine light meaning.

Total repairs from your headlights to your exhaust.

Engine repair, rebuilding and modification.

Transmission repair and replacements.

Brake repair and other major repairs needed.

Complete vehicle restoration from the ground up.
Contact us today for all your car repairs
We work hard to carry on my father's legacy. He's provided me with the skills and passion to help the community and do what I love every single day. Every Gresham driver that comes into our shop? They are a part of that community, too. I'd like to invite you to stop by. Your car deserves an expert auto repair service that cares and offers affordable prices. Call today, schedule an appointment, or just stop in. You'll be glad you did.
Common Auto Repair Shop Questions
How often should I bring my car in for maintenance?
It is recommended to bring your car in for maintenance every 6 months or 6,000 miles, whichever comes first. However, you should also refer to your owner's manual for specific recommendations from your car's manufacturer.
How much will it cost to fix my car?
The cost of repairs can vary greatly depending on the extent of the damage and the parts needed for the repair. A mechanic can provide an estimate after diagnosing the problem.
Can I bring my own parts for repairs?
Please call our shop to discuss what it is that you would like to have done.
How long will it take to repair my car?
The time it takes to repair a car can vary greatly depending on the type and extent of the repair. A mechanic can provide an estimate for how long the repair will take, but keep in mind that unexpected issues may arise during the repair process.
Do you offer a warranty on your repairs?
Yes we do! You can read more about it here https://stevesimports.com/warranty/
---