The Land Rover service you want from the specialists you need.
Steve's Imports has evolved since the days of the early Land Rover Defender. We are now servicing Land Rover LR2 and LR4 models, Discovery, Evoque, as well as all Range Rover models. We have experienced technicians that can show your Luxury SUV the attention that it needs without charging those ridiculous prices that you have been paying elsewhere. We are one of the most capable Land Rover/Range Rover repair facilities in the Portland Metro area. With a love for early model European Utilitarian type vehicles, we are personally interested in your Range Rover First Gen "Classic" and your Defender. Whether you are driving in style with your HSE or 4 wheeling through the woods with your Discovery, we can keep you in top shape.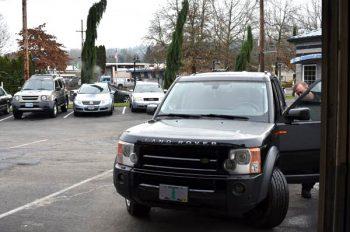 A Land Rover can take you anywhere, but it takes a Land Rover specialist like ours to help you get there.
Our ASE Certified Land Rover mechanics will maintain your vehicle so you're ready for anything. We provide thorough maintenance services, complete diagnostics, and the
highest quality auto repair work
.
We are now equipped to perform custom alignments on lifted and lowered Land Rover & Range Rover vehicles.
Some specific Land Rover services we offer:

– Land Rover diagnostics
– Land Rover brake repairs
– Land Rover fuel injection
– Land Rover suspension repairs
– Land Rover service and maintenance schedules
– Land Rover clutch repairs
– Land Rover engine repairs
– Land Rover timing belt replacement
– Land Rover engine performance repairs
– Land Rover mechanics
What are the most common issues we repair on Land Rovers?
Air Suspension Failure
Oil Leaks
Electrical Issues
Leaking Sunroofs
Parking Brake Failure
Steering Shaft Issues
Heater Core Failure
Head Gasket Failure
Coolant Leaks
Front Differential Issues
Brake Repairs
ABS Modulator Corrosion
What makes Steve's Imports your best choice for Land Rover repair?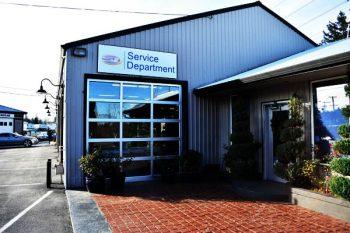 With over three decades of repair experience, we are a local staple for affordable service and excellent workmanship.
A team of ASE Certified technicians and mechanics that can provide complete engine, mechanical, and electrical system repairs.
We always deliver customer-focused quality. That means doing what's right for you like problem prevention and repair prioritizing.
Get all of this without the bloated prices of a Land Rover dealership. Save yourself money with an auto shop you can trust.
Contact us today for Land Rover repairs in Portland
Quality and affordability go hand in hand at Steve's Imports. We go the extra mile with every vehicle because we never forget that our business was built by satisfied customers. Call or contact us today at Steve's Imports at (503) 771-6701
---