Searching for the best auto repair near me company?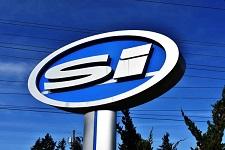 Your imported vehicle is designed to last a long time. Parts are built to meet strict tolerances, and your vehicle is designed for reliability and performance. Driving a car for decades means you will encounter auto problems. The best response is to get foreign car repair in Portland from a shop that knows your vehicle best. At Steve's Imports, imported vehicles are the only kind we work on. Whether your favorite ride is Japanese, German, Swedish, Italian, or Korean made, we've got you covered. Come on over to our auto repair shop today if you need any repairs or if your check engine light is on.
Auto repair is our passion. Shouldn't your car mechanic love working on your car?
Our passion has carried our shop for more than 30 years. Our customers know we treat them and their car with respect and care. It's why we're an industry name in import auto repair.
We service various different types of cars:
Honda Repair
Volkswagen Repair
BMW Repair
Audi Repair
Volvo Repair
Subaru Repair
Mini Cooper Repair
Jaguar Repair
And More
Repairing cars in Portland isn't just our day job. We read car-related magazines, visit auto shows, talk, sleep, and breathe auto repair. Whether it's the latest model Toyota or a classic BMW chugging along on vegetable oil, we know it inside out. Our excellent service comes from a lifetime of experience and dedication.
What car services do we provide?
At our shop, we provide every repair service your vehicle needs.
Maintenance Services – Whether you need manufacturer-recommended maintenance or general auto maintenance, we do it right. Our mechanics carefully inspect your vehicle so that we don't just catch the expected. Many problems can be avoided by maintaining your vehicle. We want to help you avoid future repairs.
Brake Repairs – Brakes are your lifeline. They deliver the stopping power your vehicle needs most. We aren't the kind of brake shop that tells you your brake pads need changing every time you come in. We evaluate each component for wear and make recommendations based on our diagnosis.
Clutch Repair – Clutches are designed to wear out. The harder you drive your car, the more likely you are to encounter issues. We use state-of-the-art parts and can even replace your clutch with a performance model. Get leading clutch repair from our auto shop in Portland right here.
Water Pump Replacement – This is the most likely replacement needed when your engine is overheating. Our car radiator repair identifies the heart of your radiator issues. If you have a leak, a failing temperature gauge, or any other issue, we'll find it and repair it.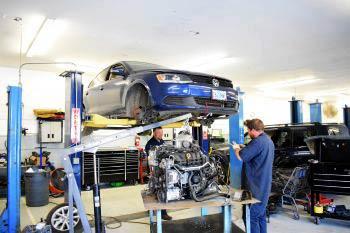 That's just the beginning… At Steve's Imports we are equipped to perform full vehicle restorations. Our expert auto repair shop in Portland is outfitted and staffed with experts in the field of vehicle maintenance, engine rebuilding, and auto repair jobs.
Contact us if you have a check engine light on or need any repairs
Get your performance back. Call us today. No matter how long you've been waiting to repair an issue, it's never too late. Our expert technicians bring your car back to its original state, restoring performance and reliability.
Our skilled auto repair specialists provide a wide range of different top-notch auto repair services:
Transmission Repair
Radiator Repair
Engine Repair
Tire rotations
Vehicle inspections
And More
We accept drive-ins and scheduled appointments, so call us if your check engine light is on or if you need to schedule your auto repair services today! Our amazing customer service is unmatched compared to other auto shops.
---