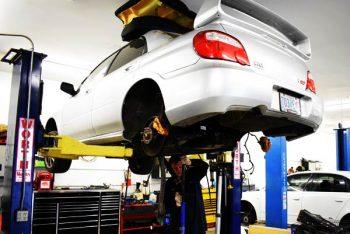 Save more with independent Subaru repair!
Steve's Imports has extensive Subaru experience. We have been serving Portland Subaru drivers since the early 80's. Dating back to the early Brats, we have worked on the entire range of Subaru's models. Our Subaru trained staff has the skill and experience to perform all aspects of repairs. From the common head gasket failure to basic maintenance, we are the answer to all your Subaru needs. We have the proper training and equipment to service all models including the Outback, Forester, Legacy, Impreza, WRX, Crosstek, Tribeca, and Hybrid models as well.
From 80's classics to this year's releases—we work on every model of Subaru available.
Our ASE certified Subaru mechanics are trained in every aspect of diagnosis and repairs. Our Subaru specific equipment makes the job fast and accurate.
We understand that the Subaru is a very iconic vehicle to the Portland region and has developed a unique culture of enthusiasts. These are fascinating vehicles and have earned their reputation as one of the favorite vehicles of the great NW. Let us keep your Subaru safe for your commuting to and from the mountain, beach, work, school and everywhere in between.
Some specific services we offer:
– Independent Subaru diagnostics
– Independent Subaru brake repairs
– Independent Subaru fuel injection
– Independent Subaru suspension repairs
– Independent Subaru service and maintenance schedules
– Independent Subaru clutch repairs
– Independent Subaru engine repairs
– Independent Subaru timing belt replacement
– Independent Subaru engine performance repairs
– Independent Subaru mechanics
What are the most common Subaru repairs in Portland we perform?
Head gasket leaks – This is common in a number of model years. A head gasket replacement is advisable if you buy used and aren't sure if it has been done.
A/C System O-ring replacement – We typically see this complaint in the summer. A bad O-ring can cause your Subaru AC system to blow hot instead of cold.
Worn front suspension bushings – Though it's less common in our more humid climate, dry summers have been increasing front bushing failures.
Oil leaks – These occur most often when the pan gaskets or oil cooler O-ring wears out. We can replace these and stop oil leaks.
C/V Axle boots – Boots wear in all models, but because Subaru DOJ boots are so close to the exhaust they wear more quickly and may even split.
Radiator failure – This is more common in higher vehicles. Make sure to properly maintain your radiator and have hoses checked regularly.
Oil issues – Pay attention to which oil you put into your car. Mobile 1 5W-30 has been known to disagree with Subaru engines and thin out before it should.
Window seals – In vehicles with framelss doors, window and door seals can degrade much faster. Maintaining these is the best way to avoid coming in for a leak.
Headlights burn out – This is most common in the Outback and is due to electrical issues. We can diagnose and repair your vehicle to save your lights from burning out.
Bad torque converter – If your vehicle is stalling out during high speed braking, it may be your torque converter. This is a safety hazard. Come in for repairs.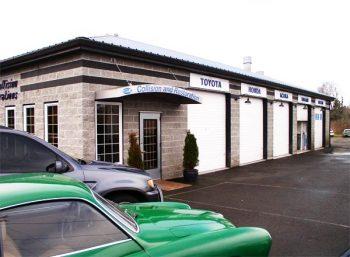 Contact us for a Subaru auto repair specialist in Portland today!
As your local independent Subaru repair shop, our bottom line starts with you. Providing our customer with the services they need at a reasonable price is our goal.
A dealership can feel like they charge you just for a conversation about the problem.
Save money, save time, and call or contact us for Subaru repairs today.
Call Steve's Imports at (503) 771-6701
---