Auto Repair Shop Portland
"We understand what moves you"
We are aware that every car owner is unique in his or her own way. We also understand that you want to bring your car to a shop that will listen to your needs and understand your expectations. We all have different budgets when it comes to car repair and maintenance. Our goal is to give our customers adequate options when it comes to maintaining their vehicle, without jeopardizing quality and safety.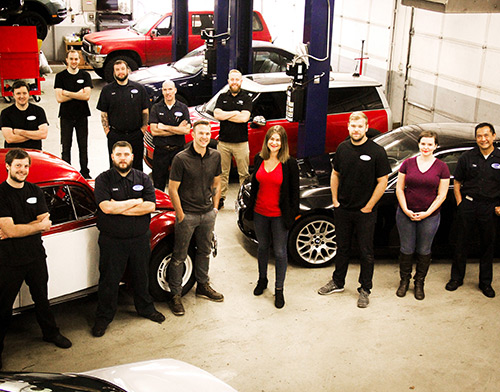 Your Local Auto Repair Shop
Our technicians are all ASE certified.
Comprehensive services include routine maintenance and vehicle repair.
Affordable pricing. We beat your dealership every time.
Reliable Vehicle Maintenance & Repair
Fast turn-around times are our standard.
We stand behind our workmanship warranties.
Quality is guaranteed with every service we provide.
Our locally-owned auto repair shop provides devoted service to our Portland family.
As a family-owned & operated business for over 45 years, we take pride in serving the state's largest urban center. We understand the unique culture of the Pacific Northwest, and we strive to dedicate ourselves to providing the most excellent service.
We are a full-service import auto repair shop that specializes in your European & Asian vehicles, such as BMW, VW, Audi, Mercedes, Porsche, Toyota, Honda and more! Your vehicle represents so much more than just a source of transportation. Whether your vehicle is brand new or has seen decades of age, we understand that it is unique to you, so let our certified, trained technicians take care of your vehicle.
At Steve's Imports, we truly understand the sentimental value you have with your car, and therefore we will give your car exceptional care!