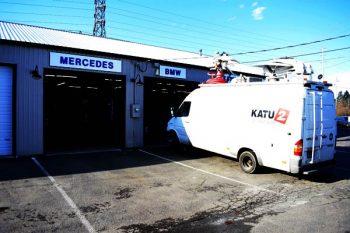 Get the Mercedes Sprinter Van Service you Need.
Sprinter vans are perfect for your cargo needs. They supply the legendary reliability that Mercedes-Benz is known for in a vehicle built to provide you with easy loading, storage, transportation, and great gas mileage. These workhorses need proper maintenance and repairs to deliver you with the best performance. When your work vehicles suffer, your business suffers. Let the Sprinter van mechanics at Steve's Imports make sure your van can go the distance.
Are you choosing Mercedes specialists to perform upkeep, repairs, and Sprinter maintenance?
Becuase they are designed for performance as well as reliability, Sprinter cargo vans encounter unique problems that other vehicles do not. We have the latest Mercedes-Benz diagnostics software and vehicle specific tools. No matter what issue you've encountered, we can fix it.
Before 2008, Sprinter vehicles were sold under the Dodge and Freightliner brand names. We service models badged by Dodge, Freightliner and Mercedes-Benz.
Some of the most common Sprinter vehicle problems we repair include: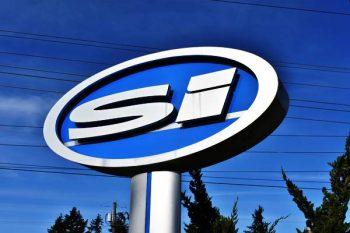 Fuel injector seals have gone bad causing fluid leakage.
Exhaust system malfunctions involving EGR valves, DEF sensors, etc.
Glow plug failures or false glow plug failure readings.
Engine power failure or electrical issues due to wiring harness wear.
Heater fan only works on high.
A/C system will no longer produce cold air.
Issues with the harmonic balancer causing rough running and vibrations.
Turbo resonator replacements with stronger aftermarket parts.
Leaking fuel lines often caused by worn or damaged clips.
Excess noise from automatic transmissions.
Contact us for Sprinter van repair in Portland today!
Vehicle problems don't have to slow you down. It just takes a single phone call to your trusted local Sprinter repair shop to get you moving. We have been working on these workhorses since they first debuted in 1995. Get the targeted diagnostics and repairs you need. Call or contact us today.
Call Steve's Imports at (503) 771-6701
Some specific Sprinter services we offer
– Sprinter diagnostics
– Sprinter brake repairs
– Sprinter fuel injection
– Sprinter suspension repairs
– Sprinter service and maintenance schedules
– Sprinter clutch repairs
– Sprinter engine repairs
– Sprinter timing belt replacement
– Sprinter engine performance repairs
– Sprinter mechanics
---