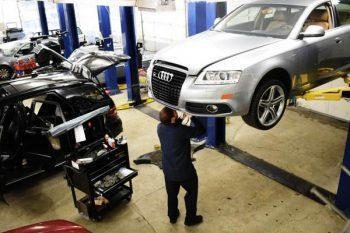 First-Class Foreign Car Repair in Portland
Whether it's Japanese, German, or European-designed, your foreign car has intricacies that might not be understood by just any mechanic. In fact, some auto repair shops might not accept foreign vehicles at all. And if they do, they might be winging repairs more than they care to admit.
But not at Steve's Imports.
Steve's is an auto repair shop that's been providing expert-level care to import cars for more than forty years. Our team of ASE-certified (Automotive Service Excellence) vehicle technicians run the gamut of car services and deliver customer-focused quality. From engine and transmission rebuilds, to routine engine maintenance and body work, the team at Steve's has done it all.
Here are just a few of the services we provide:
No matter what your car's story is, our team of professional mechanics possesses the knowledge and tools to get your import car rolling again.
---
Repairs From the Bonnet to the Body
While our techs always love to wrench an engine back to life, running a full-service repair shop means that we also provide the same level of attention to restoring a vehicle's aesthetics. Whether it's due to age and normal wear-and-tear, or the result of an accident, auto body work can be just as pressing to getting a car road-ready as an engine that works.
Our experienced auto body repair technicians take pride in returning vehicles new and old to their pristine state. Between our precision dent repair, panel replacement and immaculate auto painting, the team at Steve's is standing by to make your car like new. Steve's Imports auto body work includes:
Careful dent and ding repair
Seamless installation of new panels
Fresh BASF Paint Jobs
Complete collission repair
State of the art frame restoration
And more
---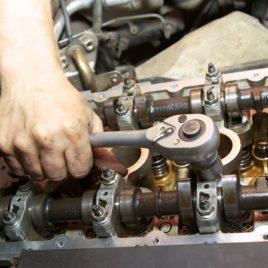 Stateside Standards For Your Foreign Car
Whether your foreign car needs a new engine component, repairs following an accident, or everything under the sun, roll it on in for an unmatched level of care. Our certified mechanics will look at the vehicle for free and determine what it will take to get everything back in top shape.
Every member of our team operates with full transparency and encourage questions every step of the way. With us, you'll know everything that's happening with your car and why it's being done in the first place.
We stand by all the work we do and back everything with a guarantee and extensive warranties.
That means, if the repairs to your foreign car aren't living up to your expectations, we'll do everything we can to make things right. But with over 45 years of satisfied customers and revitalizing every kind of import vehicle, we're confident that our high standards will be aligned with yours.
For expertise that you can count on, give a call to the guys at Steve's Imports today.
Nieghborhoods
Portland Downtown
,
Southeast Portland
,
Pearl District
,
Northeast Portland
,
Boise
,
Sellwood – Moreland
,
Portsmouth
South Portland
,
Rose City Park
,
Old Town Chinatown
,
Bridgeton, Portland
,
Brooklyn, Oregon
,
St. Johns, Portland, Oregon
,
Hawthorne, Portland, Oregon
East Portland
,
Mount Tabor, Portland
,
Southwest Portland
,
Cathedral Park
,
Multnomah
,
South Waterfront
,
Eastmoreland
Ladd's Addition
,
Laurelhurst
,
Montavilla
,
Lloyd District
,
Mount Scott – Arleta
,
Parkrose
,
Cully Association Of Neighbors
Arbor Lodge
,
Goose Hollow
,
Mill Park
,
Powellhurst-Gilbert
,
Brentwood-Darlington
,
Woodland Park
,
Sullivan's Gulch
Argay Terrace
,
Portland Heights
,
Hollywood District
,
Foster-Powell
,
Hosford-Abernethy
,
Creston-Kenilworth
,
South Tabor
Central Eastside
,
Parkrose Heights
,
Northwest Industrial
,
Glenfair
,
West Portland
,
South Burlingame
,
Healy Heights
North Tabor
,
West Portland Park
---