Auto Repair Shop – The best auto repair in Clackamas comes from Steve's Imports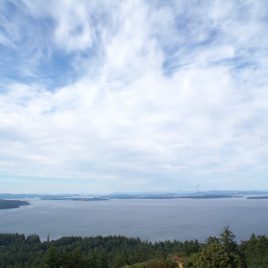 Auto Electrical Service – We repair all vehicle electrical issues.
With the latest diagnostic equipment we can accurately identify where the problem lies.
Vehicle wiring can corrode, break, or get chewed through. We'll find and repair bad wiring.
Just some of the electrical problems we fix include bad alternators, starters, batteries, and fuses.
Your automobiles electrical system must function correctly. Otherwise, you could face a dead car in the middle of nowhere, failing headlights at night, or airbags that won't deploy when you need them to. We don't make guesses, we use knowledge and equipment to pinpoint your issue and repair it in full.
Auto Radiator Repair Service – Keep your vehicle cool no matter how hot it gets.
Replacing your radiator doesn't have to be a chore. We do it for you and we don't charge an arm and a leg.
New radiator options are at your disposal. Choose stock or get a better cooling performance radiator installed.
We use the latest equipment to fully flush and refill your radiator with new fluid.
Your coolant system relies on your radiator. It pulls in and disseminates heat from the engine. An overheating problem isn't always due to a bad radiator, though. We check and test other areas as well to make sure you don't have a stuck thermometer, bad seals, or other areas of wear.
Auto Tune Up Service – Your favorite ride just got better.
We tune up new and older vehicles and are adept at quickly adjusting carbs.
Our tuneups are priced right and we'll inspect additional areas every time you come in.
One of our performance tune-ups is the easiest way to increase performance and MPG.
With a tuned up vehicle, you're ready to hit the road knowing you aren't leaving any RPM's or MPG's on the table. We work extensively with classic car owners and carefully tune your vehicle. Whether you want it just right or prefer a slightly lean or rich tuning, don't hesitate to let us know what we can do for your ride.
Clackamas, Oregon is an unincorporated community just outside the border of Portland. That proximity doesn't mean Clackamas doesn't have its own charm and ecosystem, though. Many residents work on or live and work at the Camp Withycombe Military Base.
It's a great place for families because it has such a close proximity to Mt. Tambor Park. Recreational areas include the Oregon Soccer Center and the awesome D-Block Indoor Skatepark. That's just a part of what makes Clackamas, OR one of the best places to live in the area.