Portland's premier auto body repair shop!
Do you know the difference between our auto body repair services and the service you get at a shop that "works" with your insurance? When an insurance company has a direct repair agreement it means they have a specific agreement with certain shops. This allows the insurer to have greater control over pricing. What does that mean for you? It typically means cost-cutting measures across the board. Because shops face stricter deadlines they often work faster or take cost cutting measures to make a greater profit because the insurance company sets the rates. At Steve's Imports we work for you.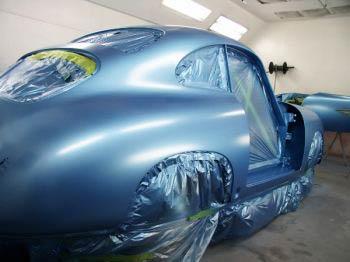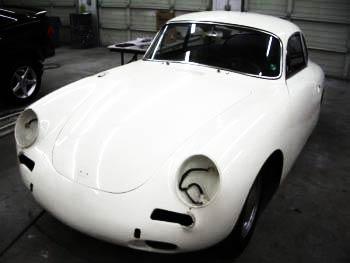 Don't let your insurance company decide how much your auto body repairs are worth.
We do not have a direct repair agreement with any insurance company which means we work to please our customers and not an insurance contract.
What car body repairs do we provide?
Get complete collision repairs of the highest quality. No matter what type of accident your vehicle has been in, we can repair it. That includes light damage from fender benders all the way to frame damage that requires frame bending. In cases where safety or performance may be impacted by the damage to your vehicle, we will discuss all available options with you before moving forward. When repairing collision damage to your vehicle, your safety is our first priority.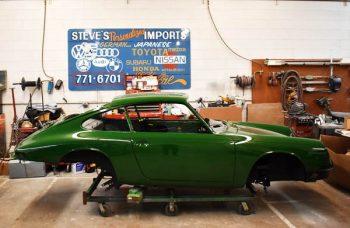 Expect precision dent repair from our I-CAR trained and certified body technicians. Quality isn't something we compromise. When we repair a dent we take the time necessary to refinish it completely, blend it seamlessly, and measure it against the surrounding area. Our dent repairs reflect the standard of quality our Portland body shop is known for.
We provide flawless auto painting using the best products. Because classic cars have more varied contours and areas where pooling and overspray can occur, we have to employ the area's most precise auto paint specialists. Whether we're painting a single part or a whole vehicle, we use the greatest care and precision equipment available. Best of all?
We offer a complete lifetime warranty on partial and full auto body painting.
---
Call us to schedule your auto body repair today!
We take care of insurance and out-of-pocket repairs on all collision auto repairs. Old and new cars are both repaired with the highest quality materials and workmanship. Come check out a project and meet our super cool team of certified professionals. Also, we're an exciting place to see Vanagons, Porsches, VW Bugs and many other cool cars come back to life. Come stop by to check out what cool project we are currently working on!
We offer an extensive warranty on our paint jobs whether we do partials or completes.
We Use:
– BASF paint products
– Base coat, clear coat
– Tri Stage Pearls
– Custom Colors
---