For most people, buying a car is probably the second most significant investment in life. With this in mind, taking care of your car is crucial to ensure that it will last for as long as possible. When something goes wrong with your car, you have two options: professional auto repair or do-it-yourself. Although some people believe that they can save money by DIY car maintenance, there are several advantages to using a professional auto repair shop. Let us consider why you should opt for professional auto repair rather than doing the car repairs yourself.
Professionals Have Adequate Experience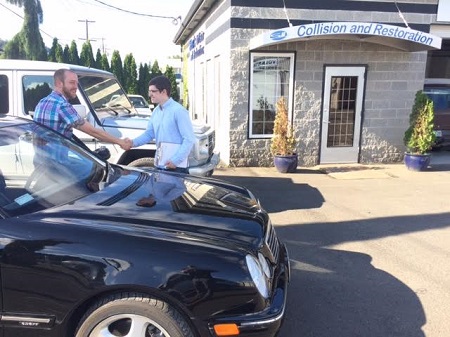 One of the obvious reasons you should use a professional auto repair shop is that the mechanics there have the necessary experience and equipment to fix your car properly. When you attempt DIY car maintenance, you may watch YouTube videos and read blog posts written by people who may or may not know what they are talking about. In contrast, professional mechanics have years of training and experience. As such, you can be sure that they will be able to diagnose and fix the problem promptly and properly.
You Will Save Time
Another advantage of professional auto repair is that it will save you time. If you attempt to fix your car yourself, you will have to spend a significant amount of time researching the problem and figuring out how to fix it. Even if you can eventually fix the problem, it will likely take you much longer than it would have taken a professional. Furthermore, you'll still have to move from one store to another, searching for the right tools and parts. When you use a professional auto repair shop, the mechanics will already have all the tools and parts to fix your car. Keep in mind that it can be difficult returning an already installed part. And if the wrong part is replaced, it can be expensive.
Keep Your Warranty
Another thing to consider is that you may void your warranty if you attempt to fix your car yourself. Having a certified mechanic repair your car can help keep your warranty valid. You have a higher chance of losing your warranty by doing the repairs yourself. Many car companies void the warranties of vehicles that have been worked on by anyone other than a certified auto mechanic. Therefore, if something goes wrong with your car after attempting to fix it yourself, the car company will not be liable, and you will have to pay for all the car repairs yourself. Warranties from professional auto body shops guarantee that you won't struggle to pay for recurrent repairs in the long run.
They Have All the Tools and Technology
Professional car repair shops are also equipped with the latest tools and technology. This allows them to quickly diagnose the problem and fix it using the most efficient methods possible. In contrast, if you try DIY car maintenance, you will have to do with whatever tools you have available or go out and purchase tools, which may not be adequate for the job. You also risk damaging your car further if you use the wrong tools.
Insurance Benefits
In some cases, your insurance company may require you to use a professional auto repair shop. This is especially true if you have collision coverage. If you attempt your own car maintenance and something goes wrong, your insurance company may refuse to pay for the damages. If you don't have enough budget to cover the repairs, this could leave you in a very difficult situation. That is why you should consider the car insurance benefits of professional auto repair before attempting to fix your car yourself.
Why Would Car Owners Want to Conduct Their Own Car Repairs?
The benefits of a professional auto shop outweigh the advantages of DIY car repairs. However, some people still prefer to conduct their own repairs for several reasons. The major reasons include the following:
– In some cases, people may not have the budget to pay for professional repairs. DIY car repair, therefore, seems like the only option to save money.
– Some people enjoy working on their cars and see it as a hobby. For them, it is not about saving money but about the satisfaction of completing the repairs themselves.
– In other cases, car owners may not have access to professional auto repair shops. They may live in rural areas where such shops are few and far between. In such cases, DIY auto repairs may be the only option.
– Lastly, some people simply do not trust professional mechanics. They believe that they can do a better job themselves. While this may be true in some cases, it is definitely not true for everyone.
Your Local Car Repair Professionals!
When a professional mechanic works on your car, you can rest assured that they will get the job done right the first time. This is because experienced mechanics have to adhere to a strict code of conduct. They are also subject to regular inspections by their superiors. They could lose their job if they do not meet the required standards. In contrast, when you attempt a DIY repair, no one checks to see if you are doing the job right. It is very easy to make mistakes that could end up costing you a lot of money in the long run.
At Steve's Imports, we are proud to offer all clients our auto repair professional services. We have a team of highly skilled and experienced mechanics dedicated to providing the best possible service and you can talk with our technicians and manager about how we intend to perform repairs on your vehicle and how we came to our conclusive diagnosis. Our auto repair shop near Oregon City uses the latest tools and technology to ensure that your car is repaired quickly and efficiently. Contact us today to book an appointment!
Here are some of the related services we provide:
Auto services

Automotive repair services

Auto body repair services

Auto paint repair

Brake repair
Check out our website, Steve's Imports, on Google!