Getting a vehicle inspection by a professional can be an excellent way to ensure it operates safely and efficiently. Not only can a comprehensive inspection catch potential issues before they become major problems, but it can also help extend the life of your vehicle and save you money in the long run. You can also get professional inspection and diagnostic services outside the seller to ensure you get a good deal. In this article, we will explore the many benefits of getting your vehicle inspected by a professional and provide valuable information to help you decide whether an inspection is right for you. Whether you are a seasoned driver or a new car owner, having your vehicle inspected can provide peace of mind and keep you safe on the road.
When to Get an Inspection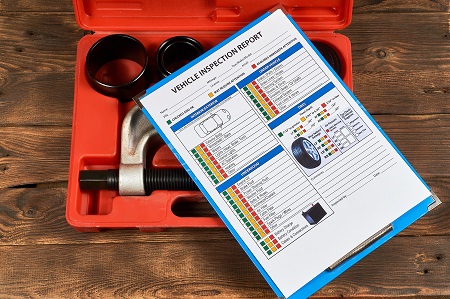 Routine inspections can prevent hidden costs and future repairs down the line, so taking advantage of preventative maintenance twice annually is essential.
That said, additional inspections should be done before heading out on a road trip, after an accident, and especially prior to purchasing a used car. This can help you to uncover  hidden problems or damages that may later cost more money than expected if unknown. If the seller is confident in what they are offering, they will typically be fine with providing the opportunity for an inspection ahead of the sale. Don't let yourself become a victim of unforeseeable catastrophes; always ensure you inspect that car before committing.
Preventative Maintenance
Regularly inspecting your vehicle is a great way to minimize maintenance costs in the long run. Car multi point inspections enable owners to identify potential issues with their vehicles and address them before they become major, costly repairs. There's no easier way to ensure that your car stays in excellent shape than to be proactive and thoroughly check all components. This preventive initiative can save you time and money, not to mention significant hassle, by preventing any unexpected damage that could arise from undetected, worn-out parts or broken systems.
Peace of Mind
With a used car inspection, you can rest assured that your vehicle is ready for the road, and all you have to worry about is the open road ahead. Whether your car has been around for years or just came out of the lot, a professional inspection gives you an eye into its reliability and any potential problems it may have now or in the near future. You can trust that you are aware of all risks to make an educated decision when buying a used car and ultimately enjoy peace of mind while driving.
Extend the Life of Your Vehicle
Ensuring that your vehicle is operating at peak performance helps it run smoother and more efficiently and allows you to get the maximum lifespan out of it. Regularly scheduled maintenance checks and complete inspections are crucial for keeping your car in prime condition. Neglecting these services can lead to expensive repairs and even replacements. A consistent maintenance approach from reliable technicians and service personnel will help extend the life of your vehicle as well as preserve its value over time.
Taking Precautions to Getting Stranded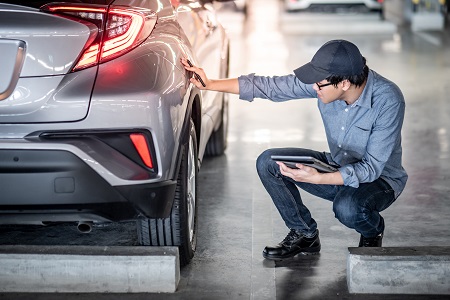 By examining cars under a variety of subsystems such as brakes, fuel system, cooling system, light and electrical, and more during automotive inspections, car owners can better protect their vehicles from hazardous breakdowns. It is much less stressful and costly to locate issues early than it is to wait for them to worsen until a roadside emergency arises. Taking time for these regular checkups enables people to remain confident that their car is healthy and functioning well and taking precautions from having to call an emergency roadside assistance truck.
Avoid Bigger Problems
Sometimes, the fact that your vehicle might appear to be running perfectly can mask an underlying issue that could lead to a breakdown or accident in the future. It's important to check in with your mechanic even if you don't suspect anything is wrong, just to make sure everything is running as it should – overlooking this step can come with catastrophic consequences. So, for peace of mind and cost efficiency over time, regular servicing and maintenance should never be overlooked – especially when there's so much risk involved in driving without doing so.
Plan Ahead for Replacements
Rather than waiting for your car to break down suddenly, the technician can inform you of what parts will likely need replacing soon and estimate the cost. This allows you to budget and save in advance, safeguarding against unexpected expenses in the future. For example, if your brakes are wearing thin but still have some miles left on them, technicians can tell you how much more life they have left in them and how much it will cost to replace when they do wear out. Also, try to avoid making an appointment with your mechanic just days before your road trip. If your vehicle needs a large repair or a replacement part that is on backorder, it could potentially result in canceling your trip. So please make an appointment with your local shop at least 3 weeks in advance.
Get a Fair Price on a Used Car
Through a pre-purchase inspection, you can make sure you don't miss out on any associated costs, allowing you the opportunity to get an honest and fair price for your car. An experienced mechanic will be able to inspect all aspects of your car's condition – from engine diagnostics and brake tests to body structure and transmission performance – in order to help you accurately assess its present value. By detecting any issues that could impact or reduce the vehicle's price in the future, such as hidden damage or wear and tear, an inspection helps give peace of mind assurance when purchasing a used vehicle.
What Is Included in a Complete Vehicle Inspection?
Auto safety inspections provide a comprehensive overview of a car's condition from the inside out. Professional mechanics pay close attention to the following:
Brake Pads and Tires
Steering and Suspension Components
Lights and Signals
Exhaust System
Diagnosis of Engine and Transmission
Radiator and Cooling System
Electrical System
Body and Frame
Leaks, Damage, Wear and Tear, or Signs of Rust Damage
Steve's Imports Does Car Inspections
When it comes to buying a car, there's nothing worse than having to purchase it without actually checking it out in person. Unfortunately, such situations can be unavoidable – especially for busy individuals or those living in different locations from the seller. But worry not – our team of trained mechanics at Steve's Imports is here to help with our pre-purchase used car inspections! Not only do we accept vehicles for inspection from the seller on your behalf, but our services also include same-day inspections with a full inspection report. This way, even those pressing "buy now" sales don't give you anxiety and stress. Furthermore, we are available to inspect your car before big road trips as well as offroad vehicle inspections. All you have to do is let us know your timeline and leave everything else up to us – we guarantee peace of mind when purchasing a vehicle, and we won't let you down, so give us a call today!
Visit our About Us page for more information about our company!