Volvo cars are known for their exceptional engineering and advanced features, and it's crucial to entrust their maintenance and repair to professionals with the expertise and training specific to Volvo vehicles. This is where experienced Volvo technicians come into the picture. When it comes to servicing your Volvo, the choice of technicians can significantly impact your vehicle's performance, reliability, and longevity. Choosing technicians for your Volvo service needs offers a range of benefits that go beyond just routine maintenance. Whether it's for diagnostics, repairs, or basic maintenance, Volvo technicians have the specialized knowledge, access to genuine parts, and a commitment to excellence that sets them apart. In this article, we will explore the importance of opting for experienced Volvo technicians and how they can ensure your vehicle receives the highest quality service and care it deserves.
Expertise and Specialization
When taking care of your beloved Volvo, you want to entrust it to only the most knowledgeable and experienced hands. This is where experienced Volvo technicians come in. These experts have undergone rigorous training designed to equip them with in-depth knowledge of Volvo vehicles. They know the ins and outs of your car, like the back of their hand and are trained to diagnose and repair any issues accurately, ensuring that you can continue to cruise down the road without any problems.
Comprehensive Vehicle Inspections
When it comes to maintaining the integrity of your Volvo, there's no substitute for an experienced Volvo technician. From checking oil levels and filters to examining brakes and suspension, these highly trained professionals keep your Volvo running at its best. During routine service appointments, they conduct thorough inspections to detect potential issues before they become major problems. The key? Trust. You need a reliable Volvo auto shop you can count on to provide top-notch service every time.
Genuine Volvo Parts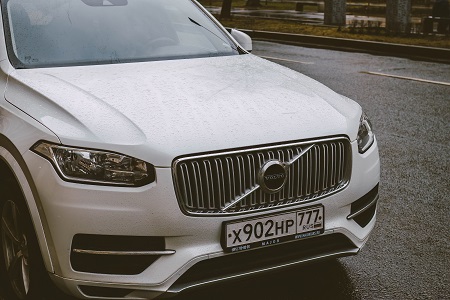 When it comes to keeping your Volvo running smoothly, it's important to rely on experienced technicians to handle any replacements or repairs. By utilizing genuine Volvo parts, these experts can maintain your vehicle's integrity and performance. Whether you need a new transmission or a minor fix, you can trust that the components used are manufacturer-approved and of the highest quality. Choosing experienced technicians means that you'll be driving confidently on the road, knowing that your car has been taken care of with precision and care.
Enhanced Diagnostic Capabilities
As a Volvo owner, you know these luxury cars require exceptional mechanics to keep them pristine. These professionals have access to specialized diagnostic tools and equipment specifically designed for your car. These tools allow them to easily identify complex issues with your vehicle and troubleshoot problems quickly and efficiently. You'll be amazed at how much time they can save and how much guesswork they eliminate.
Warranty Protection
Volvo is very particular about who can perform repairs and maintenance on your vehicle, so choosing an experienced technician is essential. This ensures that your warranty remains valid and can save you from unexpected expenses should a warranty claim arise. So, to keep your Volvo running at its best and keep your warranty coverage intact, always choose an experienced Volvo technician for any repair or maintenance work.
Updated Knowledge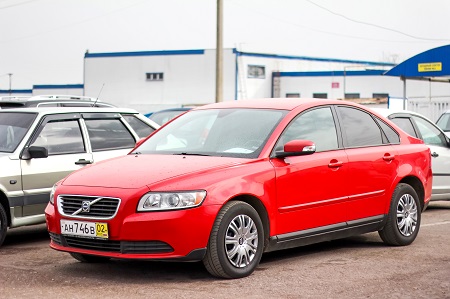 An experienced technician goes above and beyond to ensure that your Volvo runs optimally. They understand the importance of staying up-to-date with the latest technological advancements, and they take that responsibility seriously by enrolling in ongoing training and education programs. Through these programs, they are knowledgeable about new features, software updates, and recalls, which ensures that your vehicle receives the most current and reliable service possible.
Service Quality Assurance
By choosing experienced Volvo technicians, you can expect nothing but the best in professionalism and attention to detail. These technicians are not only trained to possess in-depth knowledge of Volvo vehicles, but they also adhere to Volvo's service protocols and guidelines. Whether it's a routine maintenance schedule or a complex repair, experienced service technicians approach each job with professionalism, attention to detail, and a commitment to getting the job done right the first time. Every step of the way, they'll go the extra mile to satisfy your needs and ensure your complete satisfaction. With a service team of dedicated experts on your side, you can rest assured that your Volvo is in the best hands possible.
Steve's Imports Has Technicians Who Specialize in Volvo Services
For thirty years, Steve's Imports has been the go-to service provider for Volvo owners in Portland, Oregon. Our experienced technicians are well-versed in all aspects of Volvo repair & service, from vintage models to the latest P3 platforms. We understand that Volvo owners value reliability and longevity, which is why we treat each vehicle with the utmost care, just like our own. Whether you're dealing with a critical issue or simply notice a decline in performance, we're here to help diagnose and remedy the problem efficiently and effectively. At Steve's Imports, we take pride in our commitment to excellence and look forward to serving the Portland community for many years to come.
Contact us today for any service, maintenance, or repairs you need for your Volvo.
Visit our About Us page for more information about our auto repair shop.