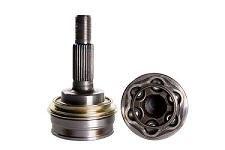 CV Joint Replacement Made Easy
Is your steering wheel vibrating more than usual? Is there a loud clicking sound that occurs when making a turn? These are some common signs that you may need to visit our auto repair shop for a CV joint replacement Clackamas community drivers can rely on. Our mechanics inspect and replace CV joints and shafts, and work quickly to diagnose any problems with CV axles and CV joints to get your car back on the road and driving like new.

---
CV Joints Can't Be Repaired--Only Replaced. ACome to Steve's Imports for CV Joint For An Inspection Today!
Our trusted mechanics have served Clackamas, Portland, and Gresham motorists for four decades.
---
Don't Drive On A Bad CV Joint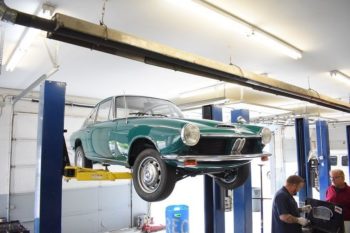 CV joint replacements cost less than you think, and they're worth every penny down the road. Driving on a damaged CV joint will only get you so far, since a broken CV shaft only last so many miles before failing completely and potentially causing a catastrophic accident. When a CV joint fails, the axle can break, which can turn your car into a lemon. Depending on the extent of the CV joint's damage, we have a variety of fixes for your car.
Signs You May Need to Replace Your CV Joint
Your CV Joints require thick grease to protect from wearing down and overheating.
When grease escapes the CV joint or boot, this is a sign that the seals are worn.
Power goes is transferred from the engine to the driveline, which connects to the axle. The CV joints' role is to connect the axle with the tires.
When to the joint is damaged, the power transfer is reduced, which causes poor acceleration performance.
When you have a compromised CV Joint, it won't lubricate like it should. This allows heat to build up and can warp the joint or axle.
That typically results in an audible noise, and if your vehicle won't move at all but will rev, the universal joint may have snapped.
Here are some of the most common CV joint replacement services:

CV Joint Replacement
Damage: Warped or worn-out CV joints not transferring power to the axle.
Our Fix: Complete removal and replacement of the CV joint, and possibly the axle.
CV Joint Boot Replacement
Damage:Torn CV joint boots or bad seals
Our Fix:Repack the joint, replace the seals and boot with brand new ones
Axle Replacement
Damage: Broken axle due to bad CV joint. You're car won't go anywhere when this happens, and proves to be a major safety hazard.
Our Fix: Replacing CV joints and axle to get you back on the road and driving safely.

---
Contact Us For Universal Joint Replacement and Repair Services
For over 45 years, Steve's Imports has been the most trusted name in auto repair in Portland, Oregon. When you take your car into our family-owned and -operated mechanic garage for a CV joint replacement, clutch repair, or other services, here's what you can expect:
Honest cost estimates
New customer discounts of up to $50 off
Affordable prices that will beat dealership estimates every time
Fast turn-around time
Warrantied workmanship