The Foreign Car Repair Experts
Steve's Imports is an auto repair shop with a focus on total maintenance, service and repair of any foreign car. We know our customers love their imports as much as we do. For customers who want to make sure their import ends up in good hands, we keep our service international.
Steve's Imports Services Any Foreign Car:
Acura
Classic Air-Cooled VW
Audi
BMW
Fiat
Mini Cooper
Honda
Volvo
Jaguar
Land Rover/Range Rover
Lexus
Mercedes
Porsche
Smart Car
Sprinter Van
Subaru
Toyota
Volkswagen
---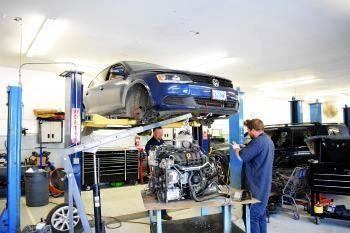 A Focus On Foreign
For customers that want their all their import car service done in one place, look no further than Steve's Imports. Because no matter what you need done, our shop can provide the level of service your import requires. From checking out that noise you noticed on the way to work, to full engine overhauls, our guys are ready to get their hands dirty.
Complete motor and mechanical repair.
Precision diagnostics and troubleshooting.
Full autobody repair.
Engine performance upgrades.
Classic vehicle restoration services.
---
Dings, Dents or Damage: Full Auto Body Repair
Whether it's because of an accident, or because you just want to restore your car to its original state, we're ready to return your car's body to what it once was. Here are some of the ways our team does auto body repair:
Collision Repair
Been in an accident? Steve's Imports provides complete restoration to return your car to its pre-crash state. We're perfectionists who just can't stop until we have every panel on your vehicle's body sitting flush.
De-Denting
If your vehicle was involved in a fender-bender or got dinged in the parking lot, Steve's Imports has I-CAR trained and certified body technicians on staff. We don't compromise on quality and with us, dents don't stay around for long.
Painting
For larger body repairs, the work isn't complete until we get the car repainted. Much of the time this step can be avoided by getting the factory panels from the manufacturer. But for older vehicles, sometimes full repainting might be necessary to take care of a color mismatch.
Classic Car Restoration
Some our customers might not know this, but Steve's Imports got its start by bringing old cars back to life. For any classic import that needs the attention of a team of mechanics who know classics, we're ready to do everything it takes to bring back any foreign car from generations past.
---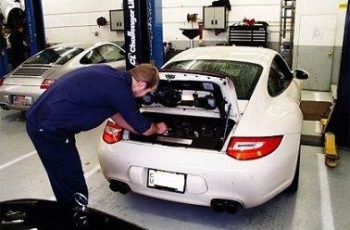 Foreign Cars. Domestic Repair.
New or old – if you've got a foreign vehicle of that needs body work or engine repair, or you just want to come chat about cars with our guys, Steve's Imports is ready to help.
Our experience is hard to beat. With over 45 years in the industry, our team has worked on virtually every kind of import.
All of our mechanics are ASE-Certified and our team operates on clear communication and full transparency. Our customers always know what's going on with their car.
For repairs to any foreign vehicle, bring your car into Steve's Imports today.
---