The Foreign Car Repair Experts
Steve's Imports is an auto repair shop with a focus on total maintenance, service and repair of any foreign car. We know our customers love their imports as much as we do. For customers who want to make sure their import ends up in good hands, we keep our service international.
Steve's Imports Services Any Foreign Car:
Acura
Classic Air-Cooled VW
Audi
BMW
Fiat
Mini Cooper
Honda
Volvo
Jaguar
Land Rover/Range Rover
Lexus
Mercedes
Porsche
Smart Car
Sprinter Van
Subaru
Toyota
Volkswagen
---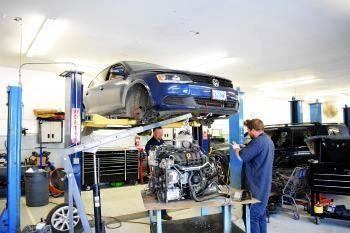 A Focus On Foreign Vehicle Repair
For customers that want all their import car service done in one place, look no further than Steve's Imports. Because no matter what you need done, our shop can provide the level of service your import requires. From checking out that noise you noticed on the way to work to full engine overhauls, our guys are ready to get their hands dirty.
Complete motor and mechanical repair.
Precision diagnostics and troubleshooting
Engine performance upgrades.
Classic vehicle restoration services.
---
Best Foreign Car Services
Looking for a one-stop shop for all your import car service needs? Look no further than Steve's Imports! Our team of experienced mechanics is prepared to handle any issue your import might have, from simple check-ups to full engine overhauls. We love cars of all makes and models, and we're enthusiastic about keeping them running as well as possible for as long as possible.
Your foreign car isn't just a machine — it's an investment and a huge part of your daily life. It pays to make sure everything is running as intended. Even if you don't think anything is wrong, a routine inspection can save you a lot of money in the long run. You never know what might turn up! Count on our team to diagnose and tend to your car's specific needs.
A lot of little repairs can pile up over time. Plenty of car owners might be tempted to put off a minor repair or a dashboard light — especially the famously vague "check engine" light. However, if your car is telling you something is wrong, it's worth listening. Don't wait until your car breaks down and leaves you stranded. Give us a call to set up any auto services your foreign car needs!
---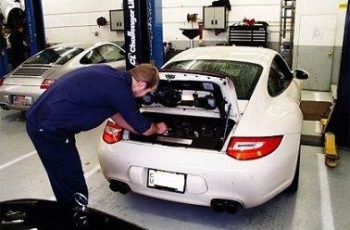 Foreign Cars. Domestic Repair.
Whether you've got a foreign vehicle that needs extensive engine repair or basic maintenance — or you just want to come chat about cars with our guys, Steve's Imports is ready to help.
Our experience is hard to beat. With over 45 years in the industry, our team has worked on virtually every kind of import.
All of our mechanics are ASE-Certified, and our team operates on clear communication and full transparency. Our customers always know what's going on with their cars.
For repairs to any foreign vehicle, bring your car to Steve's Imports today.
---