The Import Car Repair Specialists
Steve's Imports is an auto repair shop specializing in the complete service and repair of every kind of import vehicle. Our customers love their import cars, and we do too. Instead of bringing your vehicle to a take-all-comers shop, bring it somewhere you know it'll be in good hands.
We work on all major imports
Acura
Classic Air-Cooled VW
Audi
BMW
Fiat
Honda
Volvo
Jaguar
Land Rover/Range Rover
Lexus
Mercedes
Mini Cooper
Porsche
Air-Cooled Porsche
Smart Car
Sprinter Van
Subaru
Toyota
Volkswagen
---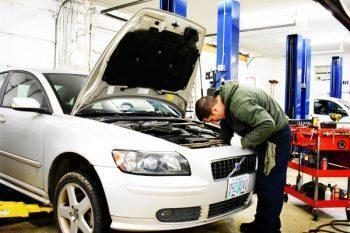 Foreign cars. Stateside service.
The team at Steve's Imports gained its reputation by consistently offering full auto repair services for any kind of import. No matter what kind of maintenance, repairs or upgrades you need done, we are ready to get under the hood.
Complete engine servicing and repair.
Expert troubleshooting and diagnostics.
Engine tuning and performance upgrades.
Classic vehicle restoration.
---
Looking for an Engine Rebuild?
Whether it's because a rebuild might actually be the most sensible repair, or because you just want to restore your engine to its original state, we're ready to dive into your motor. Here's what goes into a typical rebuild:
Dismantle
The first phase of an engine rebuild is to flush the fluids and get it taken apart. There's no getting around it, this part takes as much time as putting it back together. During this part, our team will be on the lookout for components that need fixing to get your motor to where it used to be.
Replace
After everything's been taken apart, we'll clean up the components as best we can and replace parts that are past their prime. Many of our customers will use this opportunity to throw in a performance upgrade while some just want everything restored to a pristine condition.
Rebuild
After we've got everything clean, and our repairs and upgrades in hand, we'll rewind the first step and get your motor back together. Most of this step will take place outside of the engine bay and after it's back together, we'll drop it back under the hood, remount it and reattach to your drivetrain.
---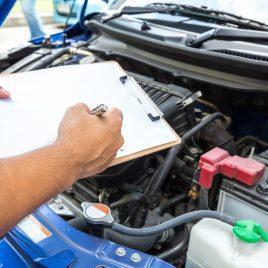 Built on Rebuilding Imports
Steve's Imports has been working on foreign cars for over 45 years. We've been at our location for over 20 years and you can still find Steve turning wrenching away on the floor beneath our original signage out front. No matter what you need done to your import car, our team is ready to get started.
Our shop follows a simple model, don't compromise on quality and focus on building relationships with our customers as much as we build engines.
Part of our process is to take the steps to carefully explain what we find in our diagnostics, and keep the communication open throughout the entire process.
For top-tier import auto repair, give a call to Steve's Imports today.
---