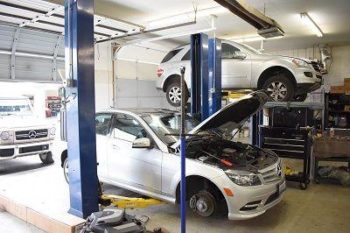 Mercedes Repair For Over 40 Years
Steve's Imports is an auto repair shop that's been performing Mercedes-Benz service for residents of Clackamas, Oregon for four decades.
Our service has tracked the evolution of the original 190s, 5 generations of C-Class, E-Class and everything in between.
Our ASE-Certified technicians are factory trained technicians and have direct experience with every type of Mercedes Benz around.
More than just their prestige, Mercedes are very reliable vehicles. It is not uncommon for us to see a 1980's Mercedes 300D with nearly half a million miles on it – with regular service maintenance they can last a lifetime on the road.
---
Get Your Mercedes Repair At Steve's Imports:

– diagnostics of Mercedes Benz
– brake repairs on Mercedes Benz
– fuel injection service on Mercedes Benz
– suspension repairs on Mercedes Benz
– service and maintenance schedules on Mercedes Benz
– clutch repairs on Mercedes Benz
– engine repairs on Mercedes Benz
– timing belt replacement on Mercedes Benz
– engine performance repairs on Mercedes Benz
– mechanics specializing on Mercedes Benz
– diesel Mercedes Benz
---
Mercedes-Benz are known for an uncompromising performance that endures. Let Steve's Imports get the most out of your vehicle.
With over 45 years working on Mercedes-Benz, pur ASE Certified technicians know how to keep these keep your Mercedes living up to its reputation.
---
Experiencing One of These Common Mercedes Engine Problems?
Crankshaft position sensors
Crankshaft position sensors are a common failure on early and late model Mercedes.
It is a failure common to many vehicles however it is prevalent in Mercedes. The failure is first noticed by a random no-start issue, which is quite frustrating, especially when left stranded. From there, the problem can come and will eventually get worse causing more frequent no-start issues. Over-heating can be a primary factor in a failing Crank/Cam position sensor.
Timing chain or tensioner failure
Timing chain failure, or timing chain tensioner failure can be catastrophic if not taken care of immediately. Mercedes engines are what we call "interference" motors. Which means if the timing becomes too far off then the engine components (such as the valves and pistons) can impact, causing your engine to internally detonate.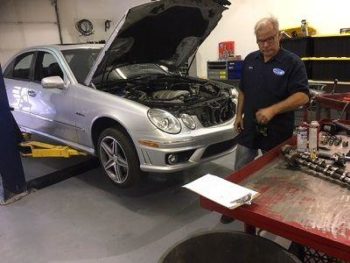 Timing failures can often be the result of a stretched timing chain, chain tensioners, as well as the camshaft adjusters and chain tensioners.

Valve cover gasket leaks
Mercedes commonly uses plastic valve covers on later models, which is very common for most automakers nowadays.
The only issue is that we commonly see leaks from the valve cover gaskets.
It is important to have these leaks carefully repaired and set to proper torque specs when replacing the valve cover and/or gasket to avoid warping the plastic valve covers causing the leaks to become even worse.
Checking oil in a Mercedes
Checking your engine oil level on a Mercedes is quite different than most cars. Mercedes comes equipped with an engine oil level sensor so that you can check your oil without even getting out of your car!
The downside? These sensors are known to fail, which can cause your engine oil level to read faulty. Make sure you have this issue diagnosed and repaired so that you don't run your Mercedes low on oil!
Oil filter housing gasket leaks
This leak is found on the base crankcase, where you insert the oil filter cartridge. The oil filter housing bolts to the engine crankcase and is joined with a gasket.
Unfortunately, that can cause a leak onto your engine. Make sure and have it checked during each oil change.
Mercedes turbo problems
Mercedes has been using turbos for decades, but they are becoming increasingly popular in the later gas vehicles such as the Mercedes E-Class, C-Class, and S-Class. Turbo vehicles are an incredible source of added power however they can fail.
If your Mercedes has excessive smoke coming from the exhaust or is making hi-pitched "whirring" sounds when accelerating, be sure to get your car in to a mechanic to have your Turbo checked.
Drive belt tensioners and idler pulleys
These two components have bearings in them that commonly wear out. This can be identified by a rattling noise when you first start your car, and can sometimes quiet down after the car has been running for a short while. When the drive belt idler or tensioner fails completely, your vehicle will become undrivable.
It is also important to confirm failure of they pulley due to similar symptoms that may be caused by the water pump pulley. A water pump pulley failure can be catastrophic.
---
Mercedes Body & Suspension Problems
ABC failure
ABC (Active body control) failure is often caused by hydraulic system failure due to a malfunctioning tandem pump, leaking hard lines or strut assemblies.
Low ride height
Excessive low ride height due to pneumatic failure, often caused by leaking air springs. This can be caused by a minor air leak that causes air to escape faster than the compressor can pump up the suspension to life the car. This can also cause the pump to wear out prematurely.
Automatic trunk assist malfunction
Automatic trunk assist failure is something we have seen fairly common. Predominate in the Mercedes GLS and other SUV models but also an issue found on the E-Class and S-Class models. This can be caused by failed sensors, as well as the trunk control module.
There are many components that operate the opening and closing of the trunk and several different parts can be the culprit. It is important to diagnose the issue properly using a Mercedes diagnostic computer that can access this module.
---
Mercedes Electrical Problems
Engine and/or body wiring harness failures
Even more common in late 90's and early 2000 models, Mercedes did not have the best wiring harness' and there was a common issue of "wicking" moisture whether it be oil from an oil leak, ambient moisture or whatever else made it's way to a harness end or sensor plug.
The moisture would then be wicked into the sensor or module causing a circuit failure. Common symptoms can be transmission failure, Check Engine Light, or body control failures. It is important to have your mechanic check for oil leaks and thoroughly clean your engine bay to confirm that your Mercedes will not be a victim of this common electrical issue.
---
Transmission / Drive Train Issues
Flex disc, also known as the drive shaft coupler, can fail and cause a very annoying vibration in your Mercedes. That is more commonly felt at highway speeds. This issue is more commonly found in Mercedes GL-Class and ML-Class SUV's. It is important to take care of so that the excessive vibration does not cause damage to the differential or suspension troubles down the road.
---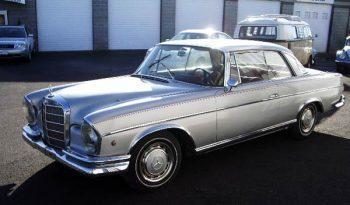 The Car That Started Steve's
Steve was working in the shop with his 14-year-old son John when the phone rang.
An elderly lady in Lake Oswego wanted to know what to do with her deceased husband's Mercedes. Bought new and well-maintained, the car was now collecting dust in her garage. "I'll come on over and take a look at it."
Steve and his son jumped in the car and headed over. Greeted at the front door by a sweet elderly lady, they were shown to the garage. To Steve's surprise, the car was a dust-covered 1959 Mercedes 190SL—a car that most Mercedes enthusiasts would be happy to see, let alone get the opportunity to work on.
We wrote an estimate, took the car into the shop, and restored to her a beautiful Blue 190sl. She told me that was the car her late husband drove when they went on their first date. She then paid me, accepted the keys, and handed them right to her son.
---
Common Mercedes Repair Questions
Where can I get my Mercedes repaired?
You can get your Mercedes repaired at authorized Mercedes-Benz dealerships, independent auto repair shops specializing in European cars, or certified Mercedes-Benz service centers. We specialize in Mercedes repair. Contact us today.
How often should I service my Mercedes?
It is generally recommended to service your Mercedes every 10,000 to 12,000 miles or once a year, whichever comes first. However, refer to your owner's manual for the manufacturer's recommended service intervals.
How do I know if my Mercedes needs repairs?
Look for warning signs such as unusual noises, dashboard warning lights, performance issues, fluid leaks, or any other abnormal behavior. Regular maintenance and inspections can also help identify potential issues before they become major problems.
Can I use aftermarket parts for Mercedes repairs?
While it is possible to use aftermarket parts for Mercedes repairs, it's generally recommended to use genuine Mercedes parts. Genuine parts ensure compatibility and quality and maintain the performance and reliability of your vehicle.
Is regular maintenance necessary for my Mercedes?
Yes, regular maintenance is crucial for your Mercedes' optimal performance and longevity. It helps identify potential issues, prevents major problems, and ensures that your vehicle operates safely and efficiently.
---