RESTORATIONS BY STEVE'S IMPORTS
Steve's Import's
We at Steve's Imports have over 45 years of experience in the automotive restoration business. Specializing in restoration of old Porsches 356, 912, 911, 914, and 944 models, along with Vintage Volkswagen models of every make. We also have many years of experience in restoration of other makes, such as vintage Mercedes, BMW, and Volvo restorations, as well as some vintage American classics. As enthusiasts and owners of many classics, we truly understand the sentimental value you have with your vehicles. Because of this, we offer many ways of restoring to fit your budget. We do everything from partial projects, to complete show quality. And no matter what your budget is, we guarantee our work!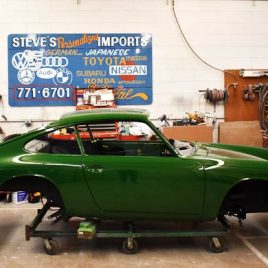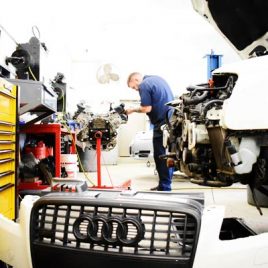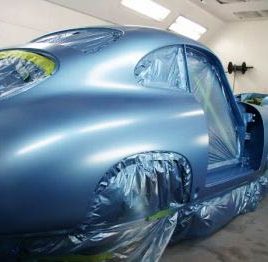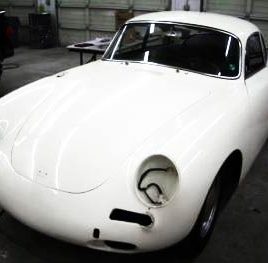 COLLISION REPAIRS BY STEVE'S IMPORTS
Steve's Imports, we take the inconvenience out of collision repairs!
Click here for information regarding a FREE rental
We guarantee all collision and refinishing repairs!
After a collision or accident simply call your Insurance Co. or agent, obtain a claim number, then call Steve's Collision and Restorations – We'll do the rest!
We'll arrange a rental car for you. Enterprise Rent-A-Car will come and pick you up either at your home, place of business, accident site or here at Steve's.
We'll arrange the towing for you. After hours just call (503) 774-1113, tell them to take it to Steve's Imports.
We can also take care of the billing for you.
We will take care of all the repairs for you and work directly with the Insurance Companies. It's hassle free and we will even deal with all extra details for you!
When your car is done and ready to pick up, drive your rental car to Steve's Imports and leave it with us! We will do the rest!
Call Steve's Imports at (971) 703-4600
Specializing In:
– Acura Auto Body Repair
– Land Rover Auto Body Repair
– Sprinter Auto Body Repair
– Audi Auto Body Repair
– Mercedes Auto Body Repair
– Subaru Auto Body Repair
– BMW Auto Body Repair
– Mini Cooper Auto Body Repair
– Toyota Auto Body Repair
– Honda Auto Body Repair
– Porsche Auto Body Repair
– Volkswagen Auto Body Repair
– Jaguar Auto Body Repair
– Saab Auto Body Repair
– Volvo Auto Body Repair
– Lexus Auto Body Repair
---