Call us now at ✆ (503) 771-6701 or complete our contact form for an estimate! ➔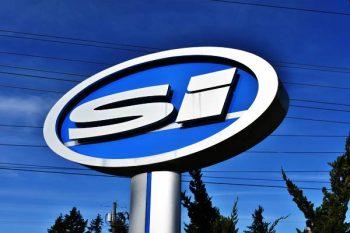 Why do you need to replace your timing belt?
Your timing belt is crucial to the performance of your engine—it controls the opening and closing of your intake and exhaust valves. When a timing belt fails, depending on your engine type it can send your pistons catapulting into your valve covers and trash your engine. It's a major failure that typically requires an engine replacement. This is because shrapnel will destroy other engine components and cause major warping. The best way to prevent this? Make sure you know when you need to replace your timing belt and bring your vehicle into Steve's Imports when you do.
---
When does your timing belt need to be replaced?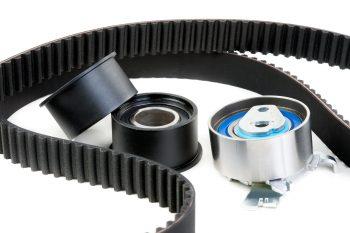 This depends entirely on your vehicle. Always follow the recommendations of your vehicle manufacturer. While some recommend a change at 60,000 miles, others rate their belts for as high as 100,000 miles before a change. You do not want to risk going over. Many drivers report sudden timing belt failures with little or no warning. It's not worth risking your engine to squeeze out an extra six months from a timing belt. Considering that most drivers hold onto a vehicle for less than six years, you'll likely only need to replace your timing belt once.
---
How can I tell if my timing belt is worn?
Perform a visual inspection of your timing belt. Look for the following:

Wear – The height of the belt will thin as it stretches or wears. This may be the issue if belt tension is reduced.
Abrasions – Abrasions are found on the inside of the belt when filaments and edges wear down.
Cracking – Cracking is common on neoprene belts. A cracked belt needs immediate replacing.
Glazing – Glazing causes a shiny underside to the belt. This is indicative of stiffening.
Piling – Material that's worn off may pile up in-between the teeth of the belt or rib cross-sections.

Are you experiencing belt hydroplaning? Water that isn't properly removed from the belt and pulleys can cause the belt to hydroplane. This is experienced in the form of power loss to your engine powered accessories.
Is your belt misaligned? Misalignment typically occurs when the belt tensioner is failing. This produces a great amount of vibration, heat, and noise.

We use long lasting EPDM timing belts. These are made out of a much more durable material than neoprene. They don't just last longer, they hold up better as well. That means you won't experience many of the major symptoms associated with timing belt wear. It's well worth it, and we're proud to use industry leading components in your vehicle.

---
Contact us today for a timing belt replacement.
If you aren't sure whether or not you have a timing belt or a chain, just give us a call. We will look it up for you to make sure you get the service you need. Don't wait until it's too late to replace your timing belt. We replace belts fast and affordably. Call or contact us today to schedule your appointment.
---