How do you choose an auto repair shop?
It can be difficult to choose an auto repair shop. Knowing what to ask is just as important as knowing what answers to listen for. Your vehicle is your lifeline. It connects you to the rest of the world and you want to know it will be taken care of. Not all auto shops meet the same standards. You don't want a shop that cuts corners, overcharges or doesn't use skilled labor. Just make sure to ask these questions and you'll be all set.
What should you ask your mechanic?
What are your certifications?
Every shop has different certifications. You'll want to find out which ones your preferred auto shop carries. Certifications are directly related to the job being done. Mechanics, auto body painters, and body repair technicians will all have different certifications. Make sure the service you need is backed by a certified technician. Some of the most common ones include: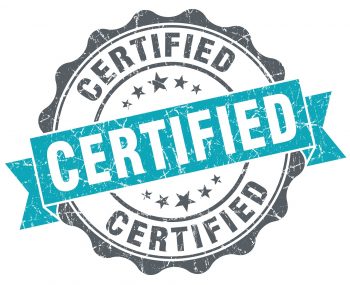 ASE Certification – ASE stands for Automotive Service Excellence. It is one of the largest training and certification organizations in the United States. This certification is typically held by mechanics and technicians.
I-CAR Certifications – I-CAR specializes in collision repair. This is important training for any tech performing body work. Collisions affect the safety of your vehicle. If they aren't repaired correctly it can leave weak spots that put you at risk in another accident.
PPG Certification – PPG is a paint manufacturer that also offers certification courses in vehicle refinishing. These include hands-on and classroom training and provide certificate holders with everything they need to know to refinish damaged paint, color match parts, and fully paint a vehicle.
Do you warranty your work?
Warranties are critical. They don't just protect your investment, they speak volumes about the trust a garage has in their own work. You don't want an auto shop that is afraid to guarantee its work. There are two aspects you'll want to inquire about.
Parts warranties from the manufacturer. Manufacturers cover their parts. Because certain parts have higher failure rates than others, you'll want to make sure the parts being used are covered for a suitable amount of time. Don't ask this question generally. Specifically ask about the repair work you want to be done, the parts being used, and the associated manufacturing warranty.
The shop work warranty from the garage. Every auto shop has a different warranty length for their work. Some cover a certain mileage, time, or an either/or scenario. Typical coverage is 24,000 miles or 2-years. This also varies from service to service. Make sure you choose an auto repair shop that warranties their work. It doesn't just provide peace of mind, in the event a repair was done incorrectly or a part is DOA, you won't have to pay more money to have it repaired properly.
Do you specialize in my vehicle type?
If you have a foreign vehicle, you don't want to take it to an American auto repair specialist. Make sure your auto shop specializes in your vehicle type or manufacturer. This can make all the difference when it comes to diagnosing difficult vehicle problems.