BMW makes some of the most popular luxury cars in the US. We've been working with BMWs for more than 30 years, and we're proud of our work. At Steve's Imports, we love these cars – and we're determined that BMW repair shouldn't break the bank. They're well-known for their look and performance, but there are several facts that many don't know. Here we'll take a look at some facts about these fantastic vehicles, as well as a bit of history about the company that makes them.
A Brief History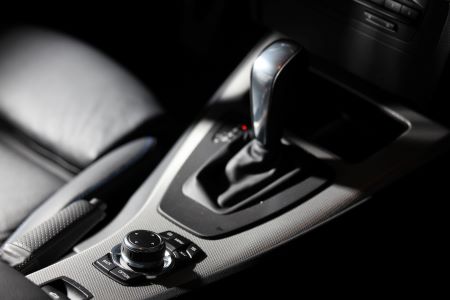 While today it's a staple of the auto industry, BMW got its start as a manufacturer of airplane engines. Otto Flugmaschinenfabrik, a company that produced airplane parts, was founded by Gustav Otto in 1910. After the 1922 acquisition of a smaller company named Bayerische Motoren Werke, the company adopted this name and, over time, became known as simply BMW. In English, the company's name translates to Bavarian Motor Works.
Initially, BMW was primarily an aircraft parts manufacturer, but following WWI, the company began producing motorcycle parts, train engines, farm equipment, and even household appliances to stay afloat. They didn't build their first car, the Dixi 3/15, until 1928.
BMW released their first motorcycle, the R32, in 1923. Until this point, they'd only ever made parts of vehicles rather than complete ones. They quickly became a leading producer of motorcycles, which most German citizens drove instead of cars. Motorcycles were more affordable than cars, so they were much more popular.
During WWII, BMW produced warplane engines. After WWII, when Germany was no longer permitted to produce airplanes, they had to return to making agricultural equipment and even bicycles just to stay in business.
Starting again in 1952, BMW was predominantly an automobile manufacturer. It makes luxury cars and motorcycles known the world over to this day. They aren't just flashy to look at – BMW has produced vehicles used in various racing competitions since the 1920s.
Today, BMW has made many commitments to reducing its environmental impact. One of their goals is to produce 10 million fully electric vehicles over the next ten years. They have also pledged to cut their carbon emissions by 50% per vehicle by 2030 – and have already reduced their emissions by 50% of their levels in 1995. Another goal is to use recycled and remanufactured parts in future cars; when a vehicle reaches the end of its life, some parts can be broken down and then used to produce new ones.
A Few Fun Facts
– BMW's headquarters in Germany was built to resemble a 4-cylinder engine. BMWs use many different sizes of engines today, but the 4-cylinder was the engine that drove BMW's early success.
– BMW built its first electric vehicle in 1972. This car, the BMW 1602 Elektro-Antrieb, was unveiled at the 1972 Munich Olympics. It could run about 20 minutes on one charge, utilizing 12 lead batteries that weighed almost 800 pounds altogether. It went from 0-30 miles per hour in about eight seconds and had a top speed around 60 mph. For some reason, it never took off.
– During the Cold War, BMW was almost bought out by Mercedes. The company was nearly bankrupt at the time but was saved from the takeover when investors bought enough shares in the company to keep it alive.
– The first motorcycle produced by BMW after WWII was the R42, built in 1945. Its first postwar car was the 501, released in 1952.
– Many people believe the BMW logo represents a spinning propeller, a reminder of the company's aircraft production days, but this isn't the case. Instead, it represents the blue and white checkered flag of Bavaria, where BMW began.
– The BMW 507 is among the rarest of BMW models, with only 252 units ever produced. It debuted in 1955 and was intended to revitalize the company, but instead, it nearly bankrupted it. The 507 ended up being too expensive for the average consumer. It was priced at around $10,500 (about $95,000 today,) which was fully twice as expensive as the manufacturers had hoped. Notably, one of these cars was purchased by Elvis Presley. After changing hands a few times, this same 507 was sold at auction for over a million dollars. Another 507, originally owned by British racer John Surtees, was auctioned off for the equivalent of $5 million in 2018.
– BMW was responsible for the fastest motorcycle in the world in 1937. This bike had a top speed of over 170 mph – which is still impressive today. Modern BMW bikes have clocked in at over 220 mph – they're quite a bit faster as well as safer.
– BMW's first USA plant was opened in Spartanburg, South Carolina, in 1994.
– BMW released its first hybrid electric vehicle – the BMW ActiveHybrid 7 – in 2010. The BMW i3, the company's first mass-produced fully electric car, was released in 2013.
– There are a series of 19 cars in a collection called BMW Art Cars. These are vehicles whose decorations are designed by prominent artists, among them Andy Warhol, who painted directly onto a BMW M1. Another is Olafur Eliasson's BMW H2R, which he encased in a jagged shell of ice.
– The BMW Group also owns the brands Rolls-Royce and Mini. They briefly owned the entire Rover Group but sold most of it in 2000 when it proved unprofitable.
– While BMW no longer produces airplane engines, they haven't left the aerial industry entirely; their subsidiary company Designworks still designs luxury interiors for some airlines.
– BMW still produces parts for many of its classic vehicles. If you have an old BMW you're looking to restore, the BMW Classic Program can help you find parts.
Call Steve's Imports!
At Steve's Imports, we love BMWs. Their wide range of luxury cars deserve quality service, and we're just the company for the task. Whether your BMW is old 1974 3.0csi or new M4, whether it needs simple maintenance or a more extensive restoration, we're ready to take it on. Check out our website and give us a call today!