Your car is your everyday companion, and it's important to keep it running smoothly. Luckily, you don't need to be a trained mechanic to properly take care of your vehicle. However, you should visit your local car mechanic to make sure you get routine maintenance as your manufacturer recommends so small services don't become larger repairs down the road. Here are straightforward tips to help keep your automobile running like the day you bought it.
Let Your Car's Engine Warm Up Before Driving
While we may sometimes forget to do one of the simplest car maintenance tasks, allowing your engine coolant and oil to warm up is essential. Allow your car to idle for 30 seconds after starting. Giving the engine time to adjust is key in keeping it lubricated and running smoothly; without allowing your oil to circulate properly through the motor, wear and tear happens fast. This routine becomes even more critical in colder weather; as the temperature drops, your engine can take slightly longer to start up and become operational – focusing on proper pre-driving care will ensure you get where you need to go with minimal issues!
Check and Change the Oil Regularly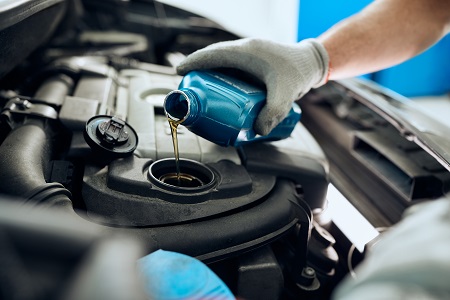 Oil is essential for any vehicle to keep running safely and efficiently. Your engine needs to be well lubricated to function properly, so frequent oil changes are an absolute must if your vehicle's performance remains consistent. Oil change intervals typically range from 5,000 to 7,500 miles, depending on the make and model of your car. If you are unsure what type of oil and how often it should be changed for your vehicle, consult a certified mechanic – they can help you establish a personalized maintenance schedule that's right for you. And keep note that oil change intervals should never exceed 7,500 miles regardless of oil or vehicle manufacturer recommendations.
Stay Up-to-Date On Your Transmission Fluid
Suppose you're a driver looking for a way to maximize your savings and ensure the most effective performance from your vehicle. In that case, you should look no further than changing out its automatic transmission fluid and filter. Most modern cars and trucks depend on self-shifting gearboxes to operate effectively, and this precision component requires a clean, fresh supply of ATF (transmission fluid) to function at its best.
Refill Wiper Fluid
Keeping your wiper fluid topped off should be a top priority when it comes to car maintenance. Not only will it help you drive with a clean windshield, but it can also save you from getting stuck in unexpected rain or snow storms. Topping off your wiper fluid is an easy and affordable way to ensure that your windshield stays clean and clear as you drive – and so that no matter what weather comes your way, you always have a good view of the road ahead.
Check Tire Pressure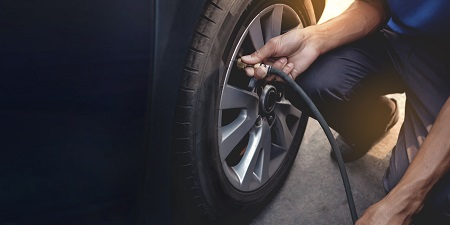 Regularly maintaining your tire pressure is key to getting the most mileage from your tires and driving safely. Doing so helps you make the most of your tires' longevity and reduces the risk of a blowout while on the road. In extreme cases, underinflated or overinflated tires can result in an accident, making regular maintenance especially important. Taking a few minutes to check your tire pressure regularly is a smart investment that could keep you and your passengers safe on the road.
Top Off Brake Fluid
Keeping an eye on your brake fluid is a simple way to keep your car running in top shape. Low brake fluid can impede the proper functioning of the braking system, so it's essential for a smooth, safe ride. Topping off the levels and making any small repairs the system needs are proactive ways to ensure that your car is equipped to handle anything. In just one quick step, you can do your part in keeping your car running in pristine condition.
Make sure your vehicle gets at least 30 minutes of run time each week.
If you only drive very short distances or do not drive your car for lengthy periods of time, it is important to start your car and let it idle or take it for a drive for at least 30 minutes. This allows the vehicle to reach operating temperatures, allowing your thermostat to open, oil to circulate and properly lubricate bearing surfaces, and it helps avoid component seizing. 
Replace Air Filter
Air filter maintenance is one of those items that can get forgotten with time since air filters are typically tucked away under the hood and out of sight. Unfortunately, forgetting about them for months or even years can lead to many problems for your car. A neglected air filter will allow dirt and other contaminants to enter it and build up, preventing your engine from properly functioning.
Rotate Tires and Invest in Quality Tires
Regular tire rotation is an important part of basic car maintenance and plays a key role in creating a safe and comfortable driving experience. You should rotate your tires every other oil change to ensure that all four tires wear evenly. So while it may not seem like much at the time, tire rotation regularly is an essential part of owning and operating any car.
The cost difference between good and cheap tires can be found in the quality – cheap tires generally wear out faster, don't provide as much grip on the road, and can even throw off your car's suspension. In other words, not only will you have to replace them sooner rather than later, but more often than not you'll have additional repairs and costs to cover.
Read Your Owner's Manual
Whether you're a new or experienced driver, reading your car's owner's manual is vital for ensuring the safety of yourself and other passengers and managing your vehicle in the most effective way possible.
Bring Your Car to Steve's Imports For Inspections and Repairs
At Steve's Imports, our customers come first. We have proudly served the Pacific Northwest for over 45 years, building strong relationships with our community. As a family-owned & operated business, we understand that trust is something that must be earned over time. That is why we are proud to invest in the vehicles we work on—delivering high standards of service and quality does not stop at just diagnosing issues onsite. It means investing time, resources and passion into ensuring each vehicle that leaves our shop performs optimally. We go the extra mile to make sure our customers get the best value for their dollar. Give us a call today, and we will get started on all your repair needs with our excellent customer service!
Here are the related services we offer:
Visit our About Us page for more information about our company!