Museums lend a unique experience for viewers and Portland OR has some of the best museums in the world. As they say, Portland is a beautiful city with endless art and entertainment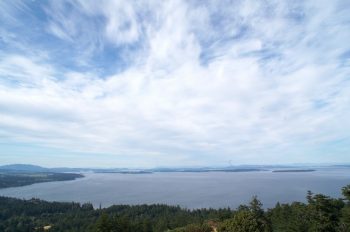 possibilities. If you get to visit Portland, the below mentioned museums are must-see. It is a perfect getaway for kids, families and friends.
Portland Art Museum
The Portland Art Museum is the oldest museum in the Pacific Northwest. Considered a Native American art center, it is home to beautiful artifacts from Oregon Trail. There are other exciting exhibits to see as well. The museum gift shop is an added highlight. Visit the museum from 10am to 5pm from Tuesday through Sunday and on Thursday and Friday, you can enjoy extended hours until 8pm. Entry is free for children 17 and younger.
The Freakybuttrue Peculiarium and Museum
Want to learn about science fiction B movies, aliens and Bigfoot or get ice cream sundaes topped with live bugs? This is the place! If you wish to see something really unique, the Freakybuttrue Peculiarium should be on the top of your list. Get to the museum on Tuesday through Thursday from 11am to 6pm and Friday through Saturday from 11am to 8pm.
Oregon Museum of Science and Industry
This one-of-a-kind museum in Portland is a definite stop for all ages. With more than 200 interactive exhibits and five halls, it sings its own praises. While on your visit to the museum, you can see a planetarium and four-story tall movie theater. It also offers 8 different labs for hands-on learning. The visiting hours are from 9.30 am to 7 pm and there are additional charges for submarine exhibits, planetarium and theater.
Oregon Maritime Museum
This Maritime Museum is an operating stern wheeler boat located on the Willamette River in downtown Portland OR. When you visit the historic vessel, you will get a complete knowledge of the region's connection to the water. You will also get hands-on learning about its role in constructing World War 2 liberty cargo ships. To see the museum, plan your visit on Wednesday, Friday or Saturday from 11 am to 4 pm.
World Forestry Center's Discovery Museum
Located in Portland's Washington Park, this discovery museum is a masterpiece. It is specifically dedicated to educating visitors on environmental stewardship of global and local forests. On the first floor, get some basic knowledge on forests and learn about how to interact with forests worldwide on the next level. It also has popular trails nearby where you can enjoy hiking with your friends and family. See the museum from 10am to 5 pm during summer months. After Labor Day, the museum is closed on Tuesdays and Wednesdays.
Architectural Heritage Center
The Architectural Heritage Center possesses a number of exciting features like free art exhibitions, best home architecture, tours, educational seminars and programs etc. It is open during the summer from May to September. On Thursday evenings and Saturday mornings, they host walking tours around the city in historical neighborhoods. These tours provide great information about the buildings and the surrounding history. They also organize first Friday art walk with free art exhibition and reception every first Friday. If you are a regular visitor, you can also get home tours to see the best home architecture in Portland OR. Visit their website and book immediately before their events sell out.
Pittock Mansion
The Pittock Mansion is an all-time local favorite due to its graceful architecture. It was built for Georgina and Henry Pittock and the mansion is the epitome of elegance and style. With its gorgeous furnishings, it is sure to attract your attention. Having 22 rooms and gardens outside, it offers a marvelous view of Mt. Hood and Portland. Enjoy a view into the wealthy life of Portland's early days through a mansion tour.
Portland Children's Museum
This highly interactive museum was created to induce interest in the minds of kids regarding the natural world. The concept of sound, gravity and medicine is beautifully explained with fun and experimentation. Want your kids to learn things without boredom? Bring them here and let them learn new concepts in interesting ways. The museum offers a unique facility of playing with light, shadow, water powered machinery, play dress up, clay artwork and other projects to keep the kids engaged for hours. They can even experience adulthood by playing in the cafe and grocery store. Kids also get the opportunity to play with fire and ice, dinosaurs and the environment they used to live in.
Plan a trip to Portland today and explore these museums!