Foreign car repair is a specialized skill that not everyone can claim to have. It requires an exceptional eye for detail. If you notice that your foreign car is not performing as well as it used to or has some weird noises coming from under the hood, you must take it to a specialized foreign car auto repair shop. Here are a few things you ought to know about foreign car repair.
Get a Qualified Mechanic
Import car repair requires an experienced auto mechanic with access to professional make specific information sources. If there are any noticeable issues with your car, it's best to take it to an experienced, ASE-certified technician as soon as possible. While you may know how to fix simple things like changing a tire or jump-starting the battery, you should leave foreign car repairs to someone with enough experience and factory-specific tooling, to assure you of complete customer satisfaction. It would be best to take it to the right shop, so call some friends or family or check online for reviews before making an appointment. You should always get recommendations from friends and family members; ask them where they go for repairs if they have an import vehicle like yours. If you don't know anyone who has had foreign auto repairs done, make sure you ask the shop plenty of questions to be well informed about your vehicle's needs and how the mechanic goes about troubleshooting in the event of needed diagnostics.
Professional Diagnostics is Necessary for Repairs
Like any other vehicle, foreign cars may need repair from time to time. Whether your vehicle might have an issue with its thermostat, a failing module, bad spark plugs, or fuel injectors, if you want the best repair for your car, you need to ensure that your experienced technician can get professional-level diagnostics done at a reasonable price. Shops that have experience with specific brands and proper diagnostic equipment, will save you exponentially in diagnostic labor charges compared to an inexperienced or ill-equipped technician.
Repairs May Take Time
Specialized repairs can be frustrating since getting parts and doing the work can take a while. Even so, you should be willing to wait it out if necessary because you are investing in quality parts and labor that will keep your vehicle running smoothly for years to come. Take the time to compare prices before having any work done; don't just go with the cheapest. You want to find an auto repair shop that is reputable.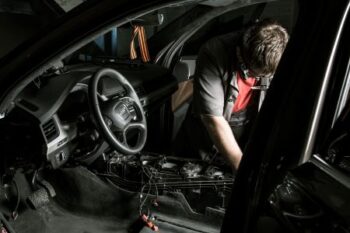 Get Safety Issues Inspected and Fixed Immediately
Searching for a foreign auto repair professional in Portland can seem overwhelming at first because there are so many things to consider when deciding where to get repairs done. It would be best if you got any safety-related issues diagnosed and repaired immediately. If your seatbelts are broken, or you notice that the brakes are wearing down, it is important to take the vehicle to a qualified technician right away. At Steve's Imports, we understand the importance of safety, and we provide free safety inspections for all import vehicles. 
Don't Try Any Repair Hacks You Aren't Sure of
It is also important that you don't try any repair hacks unless you are certain. Even though it can be tempting to use a few quick fixes that you saw on YouTube, like changing your transmission fluid or checking the fuel lines for leaks, it's best to leave foreign car repairs to someone who knows what they are doing. Just because some things on the Internet look simple, it doesn't mean they will work. When handling minor problems, the best things to do are to ask some friends for advice, check the manual, or bring your vehicle to a reputable independent shop like Steve's Imports!
The best way to know if a repair is needed is to read the manual or ask a professional mechanic for their opinion.
Conclusion
Foreign car repairs don't have to be complicated or cost a fortune. Call Steve's Imports for all your foreign vehicle repair or maintenance needs. We have over 40 years of experience in foreign vehicle repairs. Our staff is fully trained and certified to handle all your foreign vehicle repairs/maintenance. Call us today!
FAQ
Are foreign cars harder to fix?
It is true that some foreign cars will be more challenging to fix. They require a mechanic who is knowledgeable in how foreign vehicles are built and how they run. They also often require special parts. However, all vehicle brands can have their challenges.
Why do Americans prefer foreign-built cars?
Foreign cars do not get a good rep for being repair friendly, but the fact is that most people who drive foreign vehicles like them because of the look and feel. They like how their vehicle handles or they have established brand loyalty to a particular brand. And in many cases, quality often outperforms its domestic counterpart.