When caring for your car, finding a trustworthy and reliable car mechanic is essential. But before you hand over the keys to your vehicle, it's important to be informed and prepared. There are several things you should know before taking your car to an auto repair shop, from understanding the different types of car repairs to knowing how to communicate effectively with your mechanic. In this article, we'll explore some essential tips and insights to help you make the most of your visit to the car mechanic and keep your car running smoothly.
Communication Is Key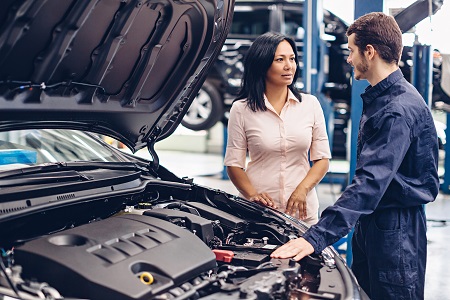 When you visit an auto shop to have your car looked at, make sure the technician is willing to explain what's going on in simple, understandable terms. They should not talk down to you or come across as if they aren't sure what they are doing. You should feel confident they know what they are doing and that they are being honest with you. Ask your friends and family members which auto shops they trust if possible. You can also check out online reviews on Google, Yellow Pages, or Yelp to read other customer opinions about certain auto repair shops. If something does not seem right at a particular shop, such as not having certifications or vehicle make specific experience, move on.
Due Diligence Is Necessary
Taking some time to do your research is necessary! Parts and labor costs can vary a lot depending on your vehicle type. You need to find a repair shop that is cost-effective for your particular situation and location, but does not use subpar parts. Ask for estimates from a few different shops to have room for negotiation. If you could be paying out-of-pocket for repairs, find out if the shop offers any automotive financing options. Get price quotes from shops that offer to help you with your insurance claim or warranty company if applicable. If your car is under warranty and you still decide to take it to one specific shop, make sure the mechanic will complete all the work within the scope of factory recommendations or better.
Clean Cars Make the Repair Work Easier
A dirty car can make it difficult for the mechanic to complete certain inspections or repairs. It's a good idea to clean out any area in which the technician will need to be working. Such as the trunk if there are electrical issues, the back seat if there are fuel tank issues, and make sure there are no bio issues. This will also mean eliminating all the clutter inside, including food, cigarette butts, animal urine, narcotics or remnants there of. It will be easier for the mechanic to move around inside without having to worry about stepping on something in the back seat. Bringing a tidy vehicle will be highly appreciated by your chosen service provider. Again, this is just a suggestion. No worries if you don't have time to empty your vehicle! It shouldn't be a problem.
Service Might Take a While
When you need your car repaired, the last thing you want is to spend hours on end at a shop. We understand how daunting it is. If your service provider tells you that your service will take a long time, you might want to secure a ride back home rather than sit in the waiting room. If the service is short, it might be worth waiting. Bring something to entertain yourself; it'll make the time fly by faster!
Cost Estimates Shield You from Unexpected Bills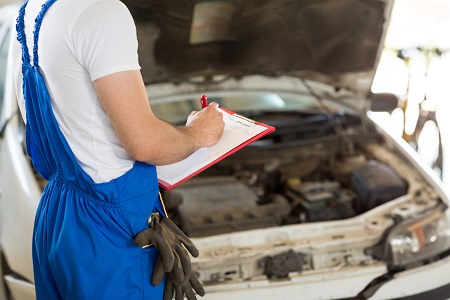 Before you get your car worked on, know what's wrong and how serious it is. Also, gather some information about how much you're going to spend before committing. Some shops help new customers by offering free estimates on cost. Ensure your local mechanic includes all parts and labor fees in their calculation. If you get a written estimate, make sure that you include the name of the individual who gave it to you and have them sign and date it.
Conclusion
It's essential to do enough research before taking your car in for repairs. Make sure you know what is wrong with it and how much the repairs will cost beforehand so that there are no surprises when the mechanic gives you the bill.
Common FAQs
Here are some common questions people might wonder about before scheduling a visit to an auto repair shop:
What Services Do Auto Repair Shops Offer?
Auto repair shops offer a wide range of services to help keep your vehicle running smoothly and safely. Here are some common services provided by auto repair shops:
Maintenance Services
Oil changes and fluid flushes
Brake system repairs and replacements
Engine tune-ups and diagnostics
Tire Pressure Checks
Tire rotations and replacements
Electrical system repairs and replacements
Suspension and steering system repairs
Exhaust system repairs and replacements
Transmission repairs and replacements
Heating and cooling system repairs
Air conditioning system repairs and recharges
Battery replacements
Fuel system repairs and cleanings
Safety inspections and emissions testing
Starter replacements
Fuel system diagnostics
Fluid leak diagnostics
Do I Need to Bring Anything with Me When I Take My Car to an Auto Repair Shop?
Yes, there are a few things you should bring with you when taking your car to an auto repair shop:
Your vehicle and keys. If it is being towed, make sure the tow truck driver has everything to hand over to the shops Service Consultant.
Service history. If you have a record of your car's service history, bring it with you. This can help the mechanic better understand your car's needs and identify potential issues.
Warranty information. If your car is still under warranty, bring the warranty information with you. This can help the mechanic determine which repairs may be covered under warranty.
Any relevant paperwork or documents. If you have any paperwork or documents related to the issue you're experiencing with your car, bring those with you as well. This can include things like a dashboard warning light, a list of symptoms or noises, or any recent repairs you've had done.
Personal identification and payment.
What Happens If the Repairs Don't Fix the Problem?
If the car repairs don't fix the problem, it's important to communicate this to the auto repair shop as soon as possible. Depending on the situation, the mechanic may need to perform additional diagnostic tests to identify the root cause of the problem. Some issues are multi symptom same problem, others can be multi problem single symptom issues. Which is why it is important to get an appointment with a repair shop as soon as possible once a single symptom is noticed. For example, if you continue to drive for a long time with a check engine light on, you may have multiple issues affected causing several faults in your engine computer, however you only have 1 check engine light for all of your different engine faults that can occur, which will take your mechanic more time to inspect each additional fault and find the original fault/cause.
If the repair did not fix the issue with your vehicle and is unable to offer a solution or more diagnosis, then a refund is merited. If you are still having issues with your car and the auto repair shop is unable to fix the problem and does not give you a refund or a direction for resolution, seek a second opinion from another certified mechanic.
Steve's Imports Makes Car Repairs as Easy on You as Possible
Steve's Imports is a must-have resource if you're looking for reliable Gresham auto repair services on any imported vehicle. With over 45 years of experience and ASE-Certified techs, our team of expert mechanics understands what it takes to get your car functioning and looking its very best. Customers can expect top-notch service from our knowledgeable team, who are always willing to provide answers and updates during the repair process. Take advantage of our trusted resource, and contact Steve's Imports today for all your car needs -you won't be disappointed!
Other auto services we provide:
European and Asian vehicles (BMW Repair, Audi Repair, Mercedes, Porsche, Mini Cooper, Toyota, Acura Repair, just to name a few)
Brake Repair
Check Engine Light Diagnostics
Engine Repair
Cooling System Repair
Fuel System Repair
Leak Diagnostics and Repair
And More!
Visit our About Us page for more information about our company, or you can see our Qualifications right here.